Blog
AI-enabled employee service desk chatbots: Myths vs. Reality
Image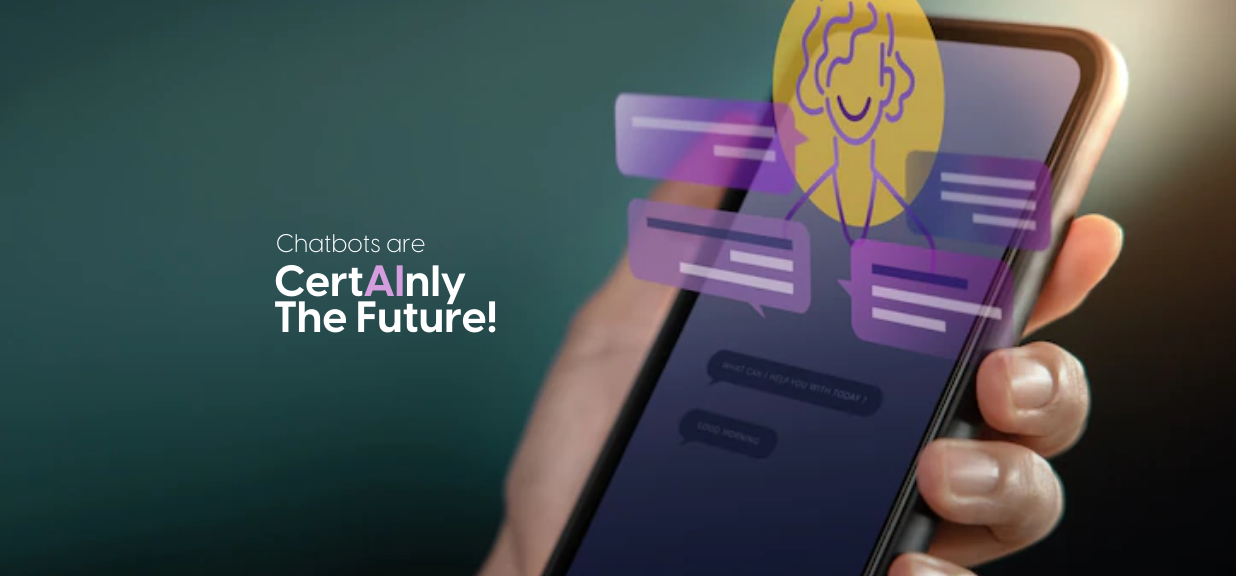 An Everest Group research states that by 2020, 70% of large enterprises will have virtual service desk chatbots as the primary point of contact for their service desk operations! More and more organizations have been adopting AI-enabled chatbot technology to improve the employee experience, and cost-effectively boost productivity.
Thanks to the advancement in artificial intelligence and digitalization, there is a paradigm shift in how employees can be kept less frustrated when addressing their internal queries and problems. How would it feel when your organization has a Siri or an Alexa that can help your employees out? Intriguing, isn't it? A futuristic AI-powered employee service desk chatbot can do more than that.
Why your conventional service desk will fail big time
Over the years, employees have faced problems with time and attendance tracking methodologies that breed resentment and disengagement among them. A classic example may be an employee with an endless business travel schedule. Tracking the presence of such an employee becomes a challenge. When the employee raises a ticket through the conventional service desk, investigating the key and its closure takes quite a long time, testing the employee's patience.
Another instance where the conventional service desk loses the game is when a native employee with language barriers raises a query. In either case, there is a high chance that employee productivity and engagement will erode.
The Myths and The Reality
Since the term 'chatbot' began to draw attention, the myth factory has been overdrive. Although many forward-thinking organizations have already adopted AI-enabled chatbots, some are still hesitant to make the shift owing to the following significant misconceptions:
Chatbots will replace the human workforce.
Chatbots do not comprehend the context.
Chatbots lack emotions.
Adopting chatbots incurs high costs.
The reality, however, has a different dimension. Chatbots powered with AI work hand in hand with humans by automating the mundane and repetitive tasks that consume productive person-hours. Hence, 'chatbots supplanting humans' will never happen; instead, they will complement each other.
The chatbot landscape is entering the third generation of technological evolution. The first and second-generation chatbots emphasized on mitigation of human efforts. The third-generation AI-fuelled chatbots take a quantum leap by leveraging machine learning and Natural Language Processing (NLP) to automatically learn and improve responses based on experience without being explicitly programmed. Furthermore, the NLP takes care of multi-lingual support.
AI-enabled chatbots supported by NLP learn to speak organically as humans do and distinguish emotions. They can also process the user's intent and give contextual, personalized responses accordingly.
Strategically leveraging AI as a core accelerant will result in significant cost savings. The AI technology incorporated into service desk chatbots will integrate with the organization's HRIS. These chatbots can handle the ticket, direct calls to service desk agents, and address queries. Ultimately, they result in reduced response times and business costs.
When coupled with an intuitive AI-enabled service desk solution like Neeyamo ServiceDesk, organizations can transform monotonous functions of ticket handling into a business productivity system that provides value. Eventually, organizations can create an overall positive employee experience.
Chatbots are cert-AI-nly the future!
Gartner, Inc. predicts that 70% of organizations will integrate artificial intelligence to assist employees by 2021. Every technology will have its snags. But as far as AI-enabled systems are concerned, the benefits are manifold. They are built to augment human intelligence and find better solutions. An AI chatbot can significantly amp up an organization's employee service desk service.
To know more about innovative service desk systems, feel free to write to us at irene.jones@neeyamo.com. We will be glad to assist you.
They call him 'The Dreamer'!
Sam is a creative artisan and specializes in crafting growth strategies for the organization.
Stay informed with latest updates
If you're curious and have a thirst for knowledge pertaining to the HR, payroll, and EOR universe, don't miss out on subscribing to our resources.