Blog
Employee running their own payroll on demand: Is it a myth or a distant reality?
Image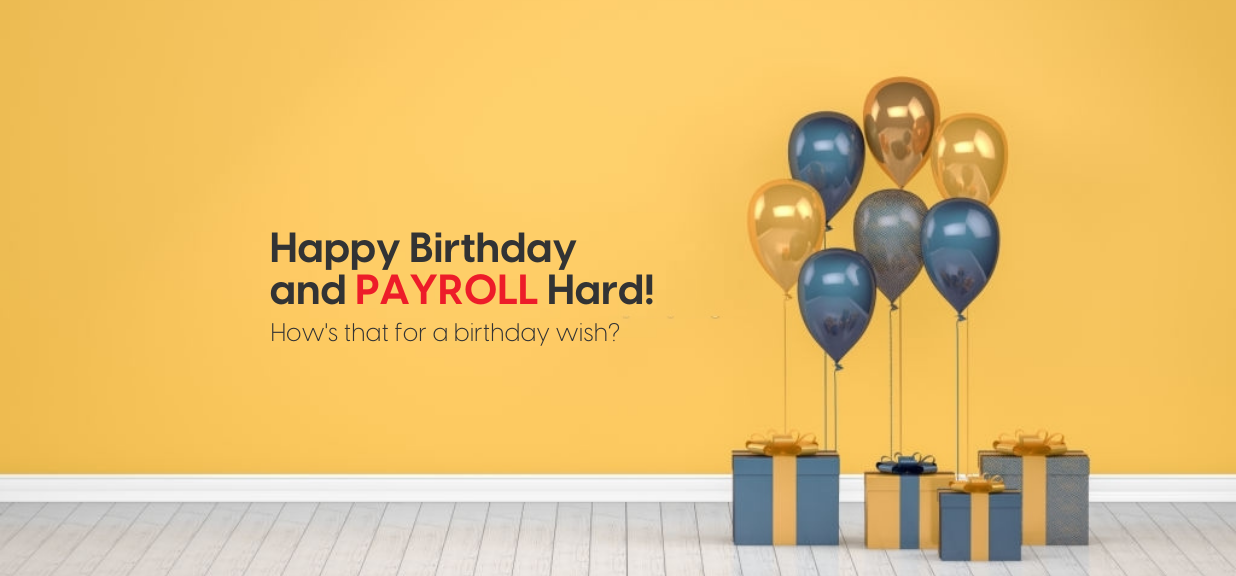 Payroll – what is the first thing that comes to mind when you hear this word? You might tell me it depends on an individual's role – however, if you are an employee waiting for your hard-earned pay at the end of a pay cycle, you are going to tell me "Ka-Ching" – the sweet sound of money hitting your bank. The frequency of these "moments of delights," as I would like to call them – is defined by the organization you work for. The employees are pre-informed about the pay cycle frequency, which is pre-determined in an organization's payroll policy. The employee, however, has very little say in it – But does it have to be that way?
Several organizations, such as Neeyamo, are hooked on re-designing traditional payroll processes. Global payroll has hardly had its "Eureka" moments – innovation has barely played a role in its evolution until recent times. Advancements in global payroll technology have helped bring a new dimension to creation in global payroll and have helped address often negated needs such as addressing employee experience. So how does payroll technology play a role in enhancing employee experience? The answer would lie in an organization focussing on the following aspects,
Create a payroll system with an intuitive UI-UX design for an employee.

Have a proactive and predictive helpdesk.
Provide a drilled-down repository of information required by an employee (tax reports, payslips, etc.).

Provide advanced simulators to assess – say, various tax scenarios.

Ensure mobility that results in accessing tax reports and payroll-related documents – on the go.
That said, an increase in employee experience does not have to stop with specific features and capabilities being made available in modern-day payroll platforms. Ponder on this question – Would it be possible for an employee to process his payroll – on demand? Let's look at a theoretical breakdown of the process to assess the possibility with an assumption that an organization has its payroll platform seamlessly integrated into its HRMS with Leave, Absence, and Time & Attendance modules.
Setting up a New Employee: New employee information would be a part of the data that flows from the organization's HRMS. If an employee leaves the organization, this will further reflect in the system.
Collection Validation of Timecard Information: With an integrated Time & Attendance module – an employee's timecard/ hours worked would be made available to the system on a real-time basis.
Leave & Absence: An employee's time-off/ compensatory-off / leave calendar/ leaves taken/ etc. would be made available in the organization's Leave & Absence module, which is further integrated into the Payroll system.
Taxes: An employee's taxes will be system driven by rules computed to ensure that the organization and the employee stay compliant with the laws of the land. Any arrear payments can be deducted as required. Deductions for other statutory benefits can be further withheld as needed.
Creation of a Pay-register, Handling of the GL, Issuance of Pay-checks: This will have to be dynamic with processing updates made as required. This will, however, have to comply with the native laws of the land.
With this information made available – an employee's wages should be a straightforward process of multiplying the number of hours worked by an employee's standard wage rate – But is it that simple? The process can get complicated by overtime wages, shift differentials, bonuses, or the presence of a wage change partway through the reporting period. Managing taxes which are standard deductions that can be applied as rules in the payroll system – But having a robust system that can accommodate and calculate based on multiple tax and compliance norms and provide tax reports & forms is pivotal for the evolution of this process.
Several organizations are exhibiting innovative concepts in this field to help organizations surpass newer boundaries in payroll. The Global Payroll Hyperloop, a payroll technology framework designed by Neeyamo, is poised to transcend the traditional approach of payroll processing to deliver exceedingly fast results. The technology framework comprises the following:
Technology designed ground-up using the Cloud-first, World-first design philosophy.

APIs and Integration adaptors that seamlessly bind with tier-1 HRMS platforms.

Automation through Robotics, Artificial Intelligence, and Machine Learning.

Intelligent Algorithms that enhance the platform's performance and accuracy.
To answer the question posed in the topic – Is it a myth? Not! We are certainly seeing several global payroll organizations rising to the challenge of making a difference in this process. After all, an employee could have more than his usual "Ka-ching" moments!
To learn more about Neeyamo and its experience in helping to create a positive impact on its client's employees – please write to us at irene.jones@neeyamo.com. Join Neeyamo in becoming a part of a new Global Payroll revolution.
A seasoned professional experienced in building strategies that help organizations meet their go-to-market goals.
Stay informed with latest updates
If you're curious and have a thirst for knowledge pertaining to the HR, payroll, and EOR universe, don't miss out on subscribing to our resources.