Simplifying Global Payroll
It is time to bring order to global payroll chaos! Transform your payroll operations with Neeyamo's global payroll technology stack that covers 180+ countries.
Book a Demo
Consolidate payroll in 160+ countries
Streamline across entities
Automate using hyper technology
Image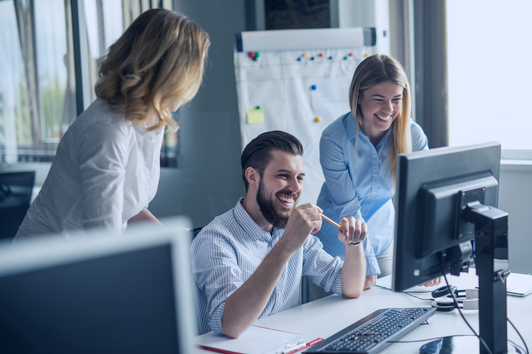 A single integration-ready global platform
Global gross to net native engine covering 100+ countries
Smart AI & ML driven input/output validation
Truly global presence with regional expertise
PAYROLL OVERVIEW
Payroll for All – Everywhere!
As organizations prioritize global expansion, unforeseen payroll processing challenges present a clear threat. Neeyamo's technology-first approach, coupled with a scalable delivery model and hyperlocal presence, provides the perfect solution for all your global payroll needs – for employees working in primary geographies, the long-tail region, remote or internationally located.
Single Global Engine
A flexible tech stack with a single global engine and pre-configured instances that delivers payroll in 160+ countries
Hyperlocal Delivery
Following the sun to provide timely, accurate payroll, courtesy of our experts worldwide.
Triangulated Compliance Framework
Multi-level controls to ensure adherence to local regulatory requirements
Extended Payroll Helpdesk
A tech-based integrated smart helpdesk solution with seamless support experience manned by payroll experts
UNDER THE HOOD
Global Payroll Technology Stack
Industry leader in building country-specific gross-to-net payroll engines that guarantee faster payroll processing with better control available in 100+ countries
The solution extends to support other upstream and downstream HR and ancillary payroll processes through Neeyamo's integration manager, ensuring a single system of record.
Access analytics dashboard that provides real-time reports and data to aid with on-time actionable insights. Know where you stand with all the payroll information you need from your employees.
FEATURED NEWS & ARTICLES
Making Our Mark on The Global Payroll Arena
SOLUTION SNAPSHOT
Powering Payroll Forward
We are defining payroll technology as an industry with intelligent technology using powerful functionality.
Not sure where to start? 
Connect with us, and our experts can help engineer the right solution that best suits your need – be it to hire an international employee or to pay your global workforce – we've got you covered!
Image