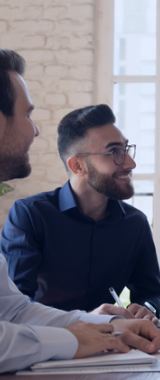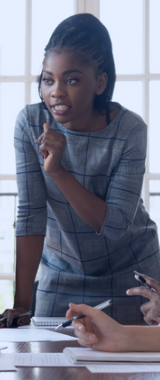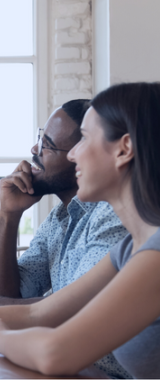 ABOUT NEEYAMO
Experience the power of tech-enabled global payroll & EOR solutions
Driving businesses toward effective global workforce management
OUR STORY
Neeyamo Through The Ages
Neeyamo – The genesis

In February 2009, Neeyamo was formed with a mission to leverage technology, innovation, and ingenuity to help multinational organizations efficiently support their global employee population. Global HR service delivery was infested with problems that had suboptimal solutions and inefficient value chains. From long-tail HR operations to compliance and global payroll, we were determined to drive exponential innovation by being a technology-first organization.

Neeyamo launches its principal office in Los Gatos, California

Global headquarters was registered in February 2009

Background Screening

Neeyamo's background screening service offering was designed to help organizations make the right hire. It was designed to simplify and harmonize the screening process, making it easier for organizations to find the right fit. Neeyamo's screening extended to serve its buy-side clients and global CRAs.

Payroll

Similar to some of the world's most remarkable inventions, Neeyamo's brush with global payroll happened as we were trying to solve a problem for a client – the need for a payroll input consolidation solution. As we explored the market, we realized the demand was much more extensive. At the time, a single global payroll solution was considered a myth. Still, Neeyamo could substantially prove otherwise by being the first company to unify multi-country payroll and deliver it end-to-end from a single platform.

Long-tail pays off

After a period of phenomenal achievements, Neeyamo re-pivots itself through the advent of the Long-tail payroll and HR solution strategy. Neeyamo identifies a market segment seldom addressed by service providers; the long-tail regions of multi-national organizations, which is often a catastrophic combination of low headcount, broken processes, and victorian technology. This strategy put Neeyamo on the global map and was pivotal for its overall market success.

NeeyamoWorks

As a technology-first company, Neeyamo was always concerned with optimizing employee experience while minimizing employee intervention. With the understanding that accuracy increases multifold with fewer human fingers on things, NeeyamoWorks was born. The technology arm and the heartbeat of Neeyamo's solution suite was conceived to provide bleeding-edge technology with multi-lingual support.

NeeyamoWorks was established to create future-ready products

Global Expansion

With a rapidly expanding client base increasingly based in a multitude of locations, Neeyamo decided to take a unique approach to global expansion. Our twin-prong approach consisted of a global delivery center (GDC) and a proximity delivery center (PDC) to address customer needs. Since then, Neeyamo has opened its doors to employees with offices in 30+ cities across six continents.

Navigating stormy pandemic seas through cloud-first approach

Neeyamo's cloud-first approach to its payroll and HR products ensured its customers could support their global workforce throughout the COVID-19 pandemic. With several other support programs like its COVID-19 payroll helpdesk and 24/7 compliance radar - Neeyamo ensured companies stayed globally compliant with the ever-changing local payroll regulations.

EOR

As organizations look to expand, remote work and international hires pose a fresh set of global workforce management challenges. Neeyamo's Employer of Record (EOR) solution powered by its enterprise global payroll tech stack handles constraints, including a lack of expertise in local HR and payroll compliance requirements to the hassle associated with facilitating salary payments. Our holistically integrated solution offering provides organizations with complete control when it comes to managing their extended workforce

ScreenXchange

Bleeding-edge employee screening is the norm as organizations aim to accelerate their hiring cycle and optimize their screening process. In 2022, Neeyamo announced the launch of ScreenXchange, a rebranded independent global offering for background screening that supports client requirements in over 190+ countries. Its tech-drive solution caters to various employment screening needs across all industries. With comprehensive compliance at the heart of a superior screening experience, ScreenXchange aims to create a smarter, seamless screening experience.

ScreenXchange is built on the legacy of Neeyamo's experience in background screening

Neeyamo Payroll ™ 3.0

Neeyamo Payroll ™ 3.0 empowers organizations with a hyper-automated, holistically-global, and fully-integrated solution, catering flawlessly to their multi-country payroll needs. The pathway to autonomous global payroll begins with unprecedented control through an intuitively designed global dashboard, leveraging real-time insights to drive compliance and data-driven decisions. Experience meticulous input and output validation with the smart payroll console, ensuring flawless outputs. Achieve unmatched flexibility with infinite pay drafts while making last-minute changes effortlessly. Harness the unrivaled power of a single global payroll platform strengthened by native G2N capabilities.

Infinite pay drafts enable swift and effortless last-minute corrections.
AWARDS AND RECOGNITIONS
Making our mark on HR and Payroll landscape since our inception