E-book
Transforming Payroll Operations through the power of Generative AI
Discover how Generative AI, a breakthrough in AI that enables natural and creative interactions, can transform payroll operations and unlock new opportunities. Imagine harnessing its power to inject trillions into industries annually, reshaping work dynamics and productivity.
This eBook discusses how Gen AI can revolutionize payroll by automating tasks, forecasting labor trends, ensuring compliance, and the potential of self-service portals, NLP-driven assistants, and fraud detection. 
Imagine a future of autonomous global payroll, where AI-driven insights guide strategic decisions and start a journey of innovation that propels your payroll performance to unprecedented heights.
Download E-book
Image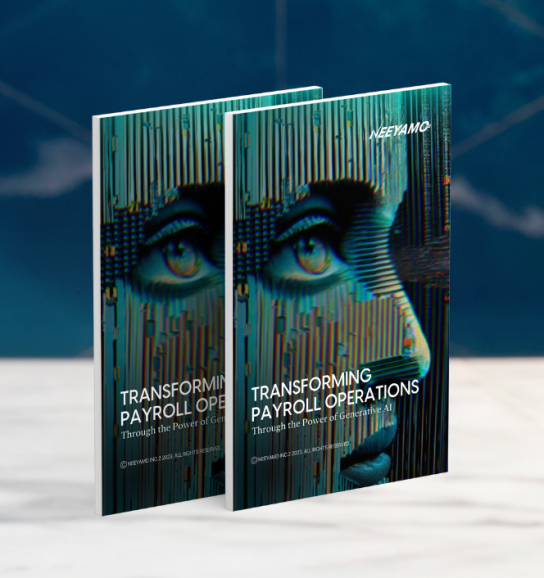 Download away!
Sign up to receive a copy in your inbox today!