Blog
Country Spotlight: Employer Of Record in Canada
Image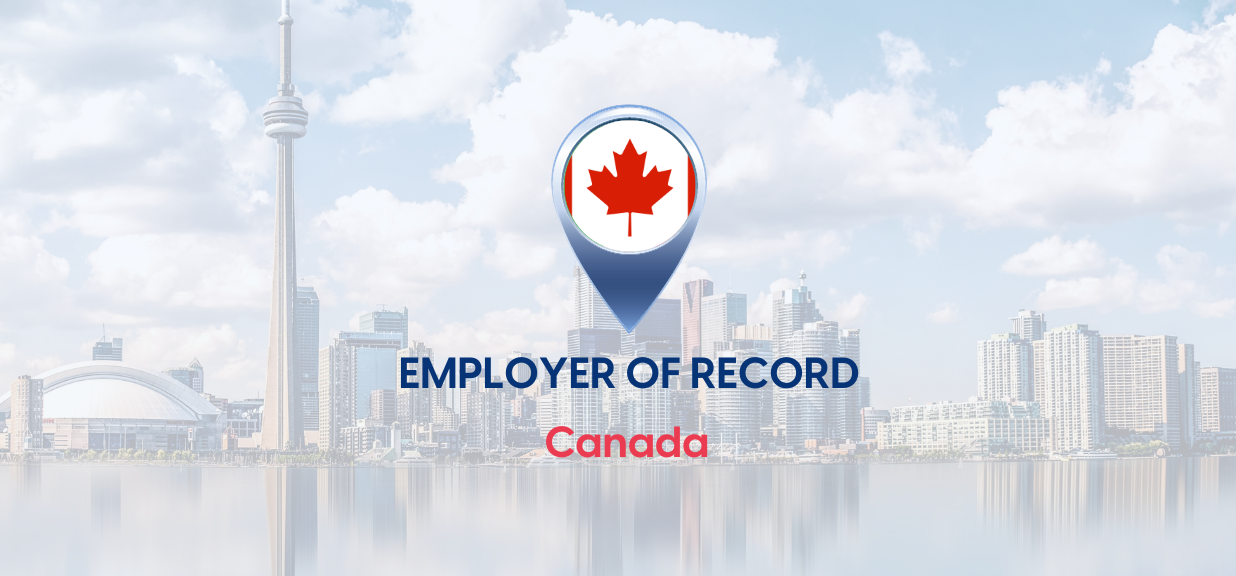 When you picture Canada, an icy wonderland often takes center stage. This nation is renowned for its formidable weather, where winter's grip can be relentless. But here's the intriguing twist: amid these frozen landscapes, Canada's employment laws carve out an unexpected warmth. 
For instance, Canadian employers not only navigate the frosty climate gracefully but also extend a unique hand, granting 'snow days', i.e., days off during the most extreme weather moments, ensuring employee safety and well-being. 
Yet, there's more to this story – Canadian Law and Canada's employment landscape is as diverse as its landscapes, and it's time to explore the remarkable factors that make it a standout destination for career and well-being.
For a comprehensive understanding of these policies, explore: Canada: A Guideline to Payroll and Employer of Record
Snow place like home
In Canada, retirement isn't just a distant dream; it's a well-supported reality that draws people in. Many employers extend a helping hand by providing Canada pension plans and retirement savings options, ensuring you're financially set for your golden years through programs like Canadian Pension Plan (CPP) and Old Age Security (OAS).
But it doesn't stop there. Canada isn't just a destination for retirement dreams; it's a launchpad for career aspirations, whether you're an employer in Canada or an employee. This becomes evident when we consider the following:
Global Perspective: Canada's international outlook and robust employment insurance make it an ideal place for individuals interested in global careers. The country's trade relationships and diverse population provide opportunities to work with people from around the world.
Innovation and Technology: Cities like Toronto are a hub for long-term innovation and technology. The tech sector, in particular, has been growing rapidly in recent years, offering numerous career opportunities in fields like software development, artificial intelligence, and biotechnology.
Also Read - Country Spotlight: Payroll in Canada
Everyone needs to Chill Out
While Canada's winters are notorious for being cold and snowy, the nation is equally celebrated for its generous and adaptable leave policies, working hours, and local law, with the standard workweek typically set at 40 hours. Whether you require a break for personal matters, family responsibilities(paternity or maternity leave), health concerns, or a well-deserved vacation, you can do so without fearing job security or income loss. 
Did you know? 

Canada introduced a "Gig Economy Worker Support Fund" during COVID-19 to aid gig workers like ride-share drivers and food couriers facing income loss.

 
Dealing with the Winter Blues of Termination
Navigating the end of an employment journey in Canada is like embarking on an intricate legal maze. Federal and provincial labor laws, each with its own quirks, add layers of complexity. These regulations are as diverse as the vast landscapes of this nation. Some of the distinctive elements that make the process of termination in Canada an engaging narrative are:
1. Severance Pay:
When an employer decides to terminate an employee without cause, they must provide notice of termination or severance pay. The notice period varies depending on the employee's length of service, employment contract, and applicable employment standards legislation.
Some provinces have specific formulas for calculating notice or severance pay, while others rely on common law principles.
In Canada, the probationary period varies in length, usually lasting three to six months, allowing both the employer and employee to evaluate the job fit.
2. Unjust Dismissal under Federal Jurisdiction:
Employees working in industries under federal jurisdiction (such as banking, telecommunications, and transportation) are protected by the Canada Labour Code. Under this code, employees who have completed a certain service period and believe they were unjustly dismissed can file a complaint and seek reinstatement or compensation.
3. Temporary Layoffs:
In some provinces, employers have the right to temporarily lay off employees without triggering a termination. However, these layoffs are subject to specific time limits and conditions. Extended layoffs may be considered constructive dismissal and require severance pay.
4. Group Termination:
Group termination in Canada involves the simultaneous layoff or dismissal of multiple employees, with legal requirements for notice or severance pay varying by province and the number of affected employees.
Watch Now: Payroll to the West | Spotlight on Canada
Ready to Navigate the Future of Canadian Employment? Unlock the full potential of your workforce with Neeyamo's employer of record(EOR), Global Work, an innovative solution driven by cutting-edge Global Payroll Technology. 
Book a personalized demo with one of our experts here and discover the future of workforce excellence. 
From the desk of Neeyamo's editorial team.
Stay informed with latest updates
If you're curious and have a thirst for knowledge pertaining to the HR, payroll, and EOR universe, don't miss out on subscribing to our resources.