Guest Blog
Common Payroll Challenges That Businesses Must Overcome
Image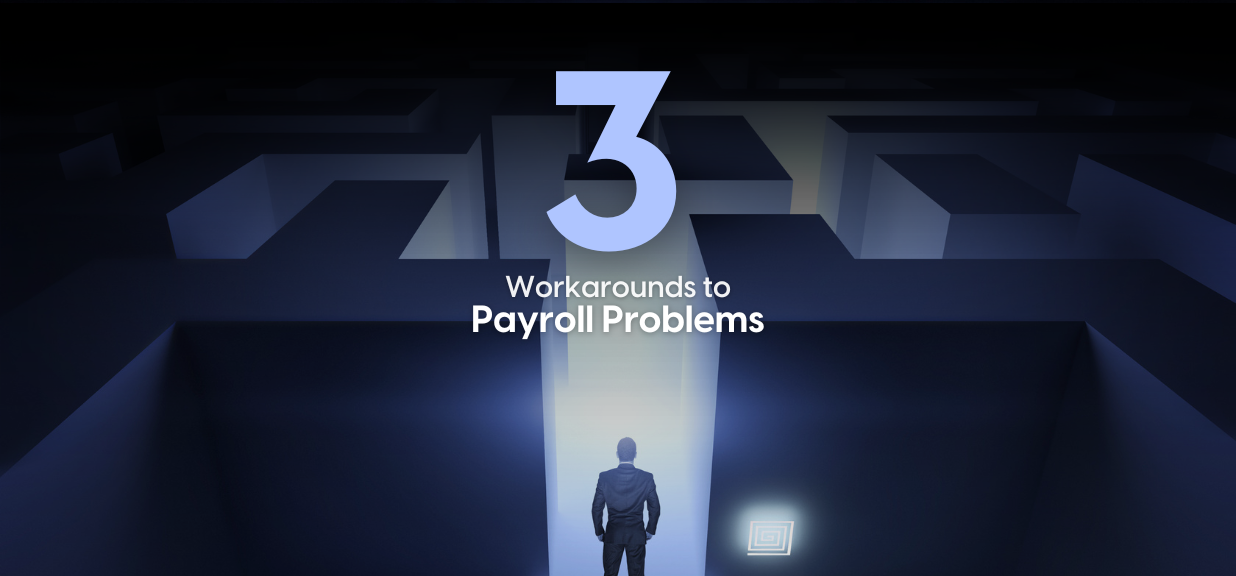 Managing payroll can seem deceptively simple to the uninitiated, but as workforces evolve, so do the ways they are paid.
Remote and hybrid work arrangements have further increased the ways working hours are tracked, shared, and paid for. Finance and payroll personnel must build processes that serve the needs of an increasingly global workforce.
As more companies build remote or hybrid teams, digital solutions will become indispensable tools to manage important business processes like payroll. To choose a solution that best suits their needs, business leaders must first understand the challenges software can help them solve.
Businesses Must Keep Up With Ever-Evolving Regulatory Requirements
The pandemic inspired businesses to experiment with new ways of running a successful organization. The resulting changes led to more companies adopting remote and hybrid work arrangements. This also allowed businesses to spread their workforce across multiple geographies and markets. Each market has its own regulations that companies must adhere to. This will likely become more difficult as the cost of living challenges encourage lawmakers to control how companies pay their employees.
To deal with varying laws in multiple jurisdictions, businesses sometimes use more than one system to make payments—but this can lead to payroll issues. Research shows that more than 60% of companies that use more than six payroll providers incurred payroll-related fines within the last five years.
International Employees Have Different Needs and Preferences From Local Team Members
Another byproduct of having a diverse global workforce is needing to pay employees with vastly different payment needs. Employees in different markets can request to be paid using different timelines, currencies, and payment methods. Each of these needs has to be accommodated for businesses to remain attractive to employees and to keep turnover rates low. These challenges can also delay payments, and industry research shows that a quarter of employees have experienced a payment error. This can be particularly challenging for freelancers and gig workers who must be paid on time to maintain positive cash flow.
It Is Increasingly Difficult to Find Specialized Talent to Manage Payroll
Many businesses have recently experienced a talent crunch, leading companies to consolidate roles and downsize departments. Small businesses have been hit particularly hard by this shortage. Research from Clutch shows that 45% of small businesses have neither an accountant nor a bookkeeper. This can make it difficult for businesses to pay their employees on time. Dedicated payroll and accounting staff can help companies:
keep track of hours worked
manage invoices
ensure timely payments
manage source deductions
record payments made
However, such staff are not always available for hire.
You might also like: 4 Key Learning Strategies for the Gig Workforce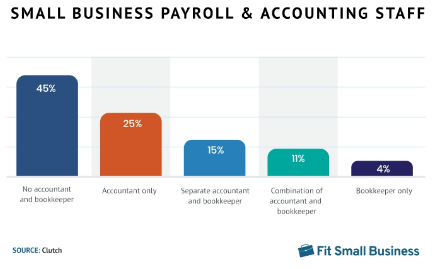 How Specialized Software Can Help Organizations Pay Their Employees Accurately on Time, Every Time
Consolidate Important Employee and Financial Information on a Single, Unified Platform
Silos are a problem that businesses have been trying to solve for decades with varying degrees of success. Previously, the information had to be shared using manual data processing and communications tools. The introduction of fully integrated modern digital solutions has allowed companies to collect information easily and quickly on a single platform. This also creates a single source of truth for all payment and financial information that the appropriate team members can edit.
This consolidation of data provides benefits to team members at every level. Financial and payroll teams can easily access payment records and invoice information on an employee level. At the same time,  business leaders can receive a bird's eye view of the company's financial performance from a payroll perspective.
Provide Equal Access to Time Tracking and Payment Management Information Across Markets and Operational Teams
Effective time tracking and information sharing are essential for timely payment, especially for freelancers and gig workers. However, this information is often consolidated in specialized systems used only by payroll staff. When employees have disputes or need to know how much they'll get paid, they must reach out to payroll employees and wait for them to respond. This time lag can lead to time-tracking information becoming outdated, especially when work is ongoing.
An integrated solution stack comprising important tools such as time tracking and payroll management can help employees better understand how payment systems work within the organization. This can make it easier for them to get paid or report errors promptly from wherever they are and on a device of their choice.
Automate and Optimize Processes to Free Up Talent for High-Value Tasks
Financial teams have evolved. In the past, their responsibilities were restricted to managing payment and financial processes, but as more businesses consolidate roles and responsibilities, financial teams have become essential partners in strategic planning and decision-making. However, these added responsibilities are in addition to managing existing financial processes.
To remain effective and efficient, businesses must enable employees to focus on the tasks that generate the most value for the company. Resource-intensive and repetitive tasks must be automated to free up time and talent for more engaging pursuits such as data analysis and relationship building.
Payroll management will always be a vital process for financial teams worldwide. As more contractors and freelancers join the workforce, payroll processes must be modernized to meet the needs of this diverse talent pool. Payroll technology can help companies easily manage multiple currencies, payment methods, regulatory requirements, and automation needs. The workplace has evolved significantly in recent years, and adopting modern digital tools can help organizations keep pace with this evolution.
Dean Mathews is the founder and CEO of OnTheClock, an employee time-tracking app that helps over 15,000 companies worldwide track time. Dean has over 20 years of experience designing and developing business apps.
Stay informed with latest updates
If you're curious and have a thirst for knowledge pertaining to the HR, payroll, and EOR universe, don't miss out on subscribing to our resources.