Blog
Global Payroll Week: Celebrating the Contributions of Payroll Professionals
Image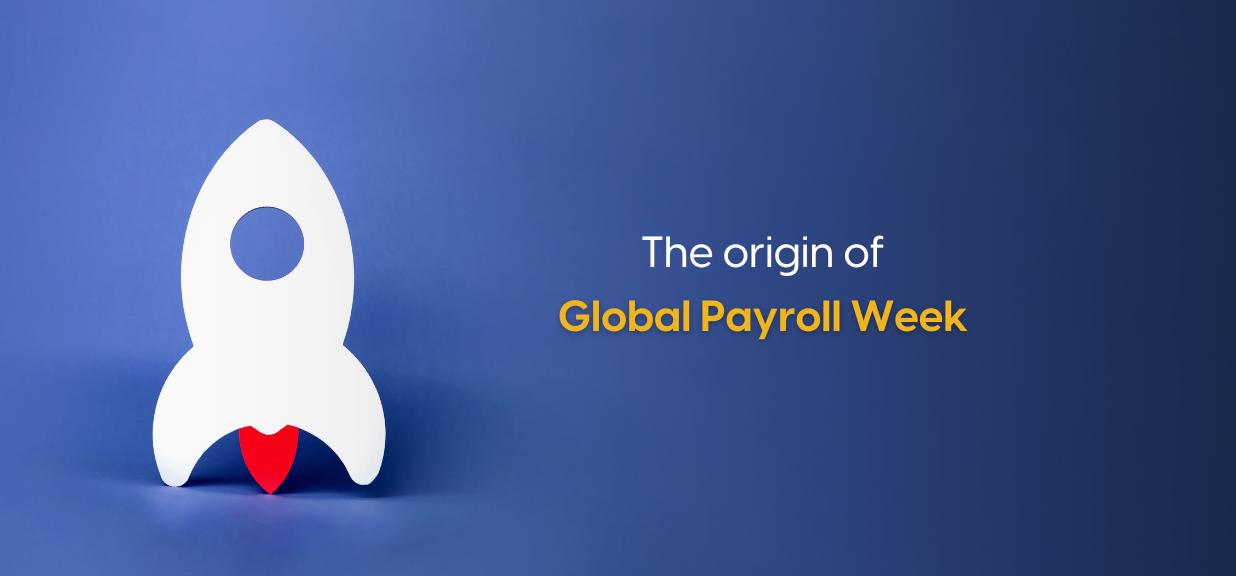 Sometimes, all it takes is an idea. Irrespective of its origin, a single spark can spread like wildfire.
And that's why it should come as no surprise that the Global Payroll Week, which is currently in its sixth edition, had its roots in a corner room in Pune during a meeting of the minds between strategy heads (at the time) of Neeyamo and PayrollOrg (formerly the Global Payroll Management Institute).
The Importance of Global Payroll Week
Since its inception in 2018, Global Payroll Week has attempted to put the global payroll industry on the map. The week-long event highlights the payroll challenges and emphasizes the importance of payroll education while continuing to elevate the visibility of the global payroll industry.
With global expansion becoming a priority for organizations, it is essential to highlight the role played by global payroll professionals responsible for processing multi-country payrolls. Processing payroll accurately and on time can often be a thankless job, but it is a crucial aspect that impacts every employee.
Hence, GPMI aims to bring together a community of payroll leaders and practitioners through the annual global payroll week to increase the global payroll professionals currently in the world and increase the skill level through education, training, and networking.
ALSO READ | The Payroll Story: Industry transformation over the years
The Origin of Global Payroll Week
As the sixth edition of Global Payroll Week winds down, it is important to look back at its humble beginnings.
"It was frankly a result of a corner room discussion," says Samuel Isaac, CMO & President, Strategy, Neeyamo.
"We were collaborating when I was visiting Pune (around 2016). I had shown Sam the information that we had in the US on National Payroll Week that's celebrated in September, and we both looked at each other and said, 'Why don't we have a day'," says Mary Holland, Chief Customer Officer at Payslip.
And that was all it took. A simple idea emanated from the fact that there was a void when it came to an event for global payroll professionals, even though payroll professionals in select countries celebrate National payroll week.
In a conversation on the Payroll Podcast, Sam highlighted the industry's rapid transformation.
"Global payroll itself has seen some dynamic transformation fuelled by globalization and radical developments in the global HR Tech industry. As an organization, Neeyamo has been at the forefront of leading this transformation, and we've been fortunate to collaborate with GPMI."
He also hinted that he would like this to evolve with time and become a "catalyst for accelerating the pace of transformation of the global payroll industry."
Propelling the Payroll Industry Forward
In 2023, Global Payroll Week is more crucial than ever as the global payroll industry strides towards the seemingly impossible: touchless payroll. It's a time to celebrate the remarkable progress made in this critical industry and the exceptional contributions of payroll professionals worldwide.
As we honor Global Payroll Week, let's give a round of applause to the unsung heroes who work tirelessly to ensure that employees are paid accurately and on time while staying compliant with local regulations. These skilled professionals are the backbone of any organization and deserve recognition for their hard work and dedication.
Through this exciting event, we can discover the latest trends and technologies in payroll management and engage with peers and industry experts worldwide. We can explore innovative solutions that help organizations streamline their payroll processes and make their systems more efficient.
Join us in celebrating payroll professionals' invaluable contributions and this vital industry's growth. Let's continue to promote the importance of global payroll management, supporting the touchless payroll revolution and setting new standards for payroll management worldwide.
From the desk of Neeyamo's editorial team.
Stay informed with latest updates
If you're curious and have a thirst for knowledge pertaining to the HR, payroll, and EOR universe, don't miss out on subscribing to our resources.