Global Payroll Association Acknowledges Neeyamo's 60+ Countries' Global Payroll Rollout as the Highly Recommended 'Global Payroll Transformation Project of the Year 2017'
Image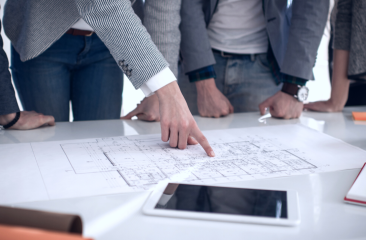 California, USA 
Neeyamo is pleased to announce that one of its key global payroll engagement has been proclaimed as the Highly Recommended "Global Payroll Transformation Project of the Year 2017" at the Global Payroll Awards ceremony held by the Global Payroll Association in Amsterdam on June 8, 2017. 
This award is particularly noteworthy as it acknowledges Neeyamo's efforts in transforming and consolidating global payroll operations for a UK-headquartered innovation driven FTSE 100 global FMCG. The engagement entails consolidating global payroll operations across 60+ countries in 6 continents with a single global payroll system, one service delivery model and a single contract. 
Congratulating Neeyamo on its win, Melanie Pizzey, CEO at Global Payroll Association said, "The Payroll Awards is about celebrating the hard work of the global payroll community.  For Neeyamo to receive the Highly Recommended award for the Global Payroll Transformation Project of the Year, is a testament to all the hard work that the team at Neeyamo are putting in to make Neeyamo one of the go to companies in the payroll industry". 
Speaking about the recognition, Samuel Isaac, Vice President Strategy and Head of Global Marketing at Neeyamo said, "This recognition is a testimony to the transformational potential of our global payroll solution powered by PayNComp – our proprietary global payroll platform. Our HR-to-Payroll mindset and 'Cloud First, World First' design approach is at the heart of our solution transforming the entire length of global payroll value chain that starts with input preparation and extends all the way through to compliance, analytics and employee experience!" He further added, "We are ecstatic about getting this recognition from GPA which was judged by a panel of highly distinguished members of the global payroll fraternity." 
About Neeyamo 
With more than 1,500 professionals specializing in delivering Global Payroll and HR services across 150+ countries, Neeyamo is one of the world's foremost providers of HRO services for multinationals with operations spread across a Long Tail of countries. The Neeyamo solution has powerful capabilities and a unique delivery model for its HR service offerings to meet specific market requirements. Its service lines cover entire pre-hire to post-retire employee life cycle. For more information about Neeyamo, visit www.neeyamo.com    
About GPA 
Global Payroll Association is the first international payroll association of its kind. It is a central hub for 'all-things payroll' and a one-stop-shop supplying comprehensive directories, interactive training and in-depth country resources. It is here to help payroll and HR professionals with their international payroll needs, no matter how complex, connecting them with the world's leading experts and offering a forum to network with other like-minded global professionals. Global Payroll Association welcomes international payroll, HR and financial professionals of all levels. For more information, visit http://gpa-global.org