Neeyamo strengthens its presence in Latin America with the inauguration of a new delivery centre in Mexico
Image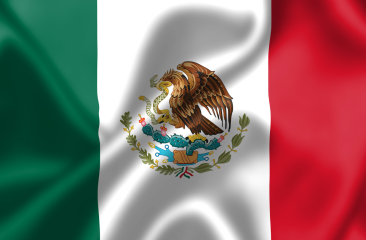 Puebla, Mexico
Neeyamo Inc. a leading provider of global technology-enabled payroll solutions for multinational and micro multinational corporations worldwide, today announced the inauguration of its new global delivery centre in Puebla, Mexico. The new state-of-the-art delivery centre will leverage highly skilled talent with multilingual capabilities to provide payroll services to its clients in the LATAM region. 
With this inauguration, Neeyamo now has a total of eight delivery centres: six delivery centres in India, one in the Philippines and one in Mexico, with additional proximity delivery centres spread across all geographic regions. The centre will employ 150 professionals and will be equipped to offer global payroll, human resource management and background check services. The number of Mexican employees is projected to double by the end of 2022. 
Service based companies account for 19% of business. Puebla serves as one of the main hubs for eastern central Mexico and many students come from all over the country to study in its many renowned and prestigious universities. Neeyamo is excited to be fostering a culture of global innovation and integration at this strategic location in Mexico. 
Vivek Khanna, President and Chief Client Partner of Neeyamo said: "The opening of the Neeyamo Centre in Mexico will strengthen our rapidly growing presence in LATAM. The investment in the new centre will enable us to offer localised support to our existing customers, while pursuing Neeyamo's vision of creating a strong value proposition for organisations in the region. We have already assembled a team of experts who are fluent in English, Spanish, and Portuguese with extensive experience in global payroll and helpdesk processes. We are excited to embark on this journey to enhance our capabilities for our growing global client base". 
The grand opening of the Mexico centre comes as part of Neeyamo's 13th anniversary. The centre was inaugurated by the Ambassador of India to Mexico, Shri Pankaj Sharma. Neeyamo's clients, Daniel Agee, COO – Wholesale Screening Solutions and Bill Wilder, COO – SJV Solutions also participated during the event. 
 About Neeyamo
Neeyamo is a leading provider of global technology-enabled payroll and HR services to multinational and micro multinational companies worldwide. With a large team of professionals serving clients in more than 190 countries, Neeyamo leverages its unique service-based model and portfolio of functionality-rich, state-of-the-art HR and payroll products to help organisations enable agile and scalable business. To learn more, visit www.neeyamo.com