Neeyamo's Global Payroll system bags yet another accolade – Innovation in HR Technology!
Image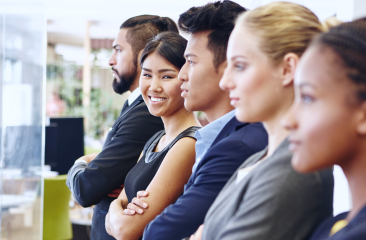 California, USA 
Neeyamo's Global Payroll Solution, PayNComp, was declared the  winner of the award for exhibiting Innovation in HR Technology by HRO Today at the HRO Today Forum APAC, 2016. 
PayNComp, a distinctive product designed and built ground-up as a cloud application, currently supports 250,000+ lives across 125+ countries. The award winning platform has a scalable architecture that allows high degree of flexibility in configuring the system. This enables the organizations to quickly transition their global payroll to PayNComp and leverage advanced system functionalities.  
Congratulating Neeyamo on its glorious win, Zachary Misko, Global Executive Director at HRO Today Services and Technology Association said, "Congratulations to Neeyamo on winning the 2016 APAC region HRO Today Award for Innovation in HR Technology – among many things, they focused on their collective experience to establish a payroll Center of Excellence (CoE) to address the complexities of varied payroll transactions with domain knowledge and subject matter experts (SMEs)."  
He further added, "Connection is the energy that is created between great companies, people and technology. Neeyamo demonstrate this energy in their industry and in how they operate every day." 
Samuel Isaac, Vice President, Strategy and Head of Marketing at Neeyamo said "We are ecstatic about winning this prestigious award. It is Neeyamo's constant endeavour to build breakthrough solutions to provide best-in-class solutions for its clients. Our innovative technology clubbed with our strategy to serve our client's employees in their 'Long Tail Countries' puts us on a path-breaking mission to provide disruptive HR solutions". He adds, "We will continue to invest significantly to develop our global payroll and compliance platform to make it the perfect 'go-to' solution for everyone needing to pay employees in multiple countries." 
About Neeyamo 
Neeyamo Enterprise Solutions (P) Ltd. is a global provider of end-to-end Human Resources Outsourcing (HRO) services specializing on providing HR IT, HR Consulting, and HR Operational services. It offers HRO & global payroll services on proven best-of-breed technology platforms and delivers them using a global delivery model ensuring customer proximity and local law compliances. Neeyamo has a unique delivery model for its HR service offerings to meet specific market requirements. Its service lines cover entire pre-hire to post-retire employee life cycle. To learn more, visit www.neeyamo.com.