Neeyamo identified as a "Star Performer" in Everest Group's Multi-Country Payroll Outsourcing (MCPO) Peak Matrix™ assessment for the year 2017
Image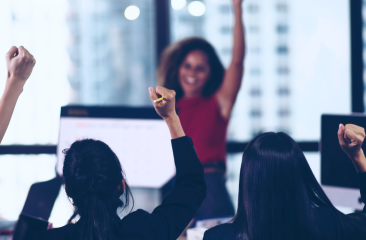 California, USA
Neeyamo Inc., a global leader in providing Long-tail HR and Payroll services has been recognized as a "Star Performer" in Everest Group's Multi-Country Payroll Outsourcing (MCPO) Peak Matrix™ for the year 2017. This report recognized Neeyamo amongst 13 service providers on Everest Group's PEAK Matrix for MCPO as a Star Performer, based on its relative year-on-year movement on the PEAK Matrix. Neeyamo is one among 4 MCPO providers to receive this recognition. 
Neeyamo has bagged several large deals in the past few years to its marquee clientele – most of which are multi-national organizations with an average global presence in over 15 countries powered by its Global Payroll Solution – PayNComp. 
Rangarajan Seshadri, Neeyamo's CEO said, ""Our global payroll practice has emerged to become the fastest growing vertical within our organization. While we have been seeing high degrees of market success, what truly excites us is our payroll platform's (PayNComp' s) ability to respond to a need that is prevalent in the market – a need for a single payroll solution built to service organizations with multi-country presence, especially those with employees dispersed across a Long-tail of countries. Neeyamo uses robotics driven automation to focus on the error-prone tasks and activities that are rule-based and repetitive in nature and on the other hand, Artificial Intelligence is leveraged for apt assistance to end-user through. We will continue to invest significantly in research & innovation to keep pace with the ever-evolving market landscape" 
"Neeyamo has made significant strides in improving its MCPO delivery capability in recent years. Its strategic focus on serving global companies' long-tail countries (those with low-density employee populations) coupled with a balanced coverage of major geographies serves as a differentiator. As new areas of opportunity emerge in MCPO, Neeyamo's offering, powered by its proprietary PayNComp platform and enhanced by continuing investments in analytics and automation, is poised for further success in the market," said Anil Vijayan, Practice Director, Everest Group. 
About Neeyamo 
With more than 1,500 professionals specializing in delivering Global Payroll and HR services across 150+ countries, Neeyamo is one of the world's foremost providers of HRO services for multinationals with operations spread across a Long-Tail of countries. Its service lines cover entire pre-hire to post-retire employee life cycle. Visit www.neeyamo.com