Blog
Country Spotlight: Employer of Record in USA
Image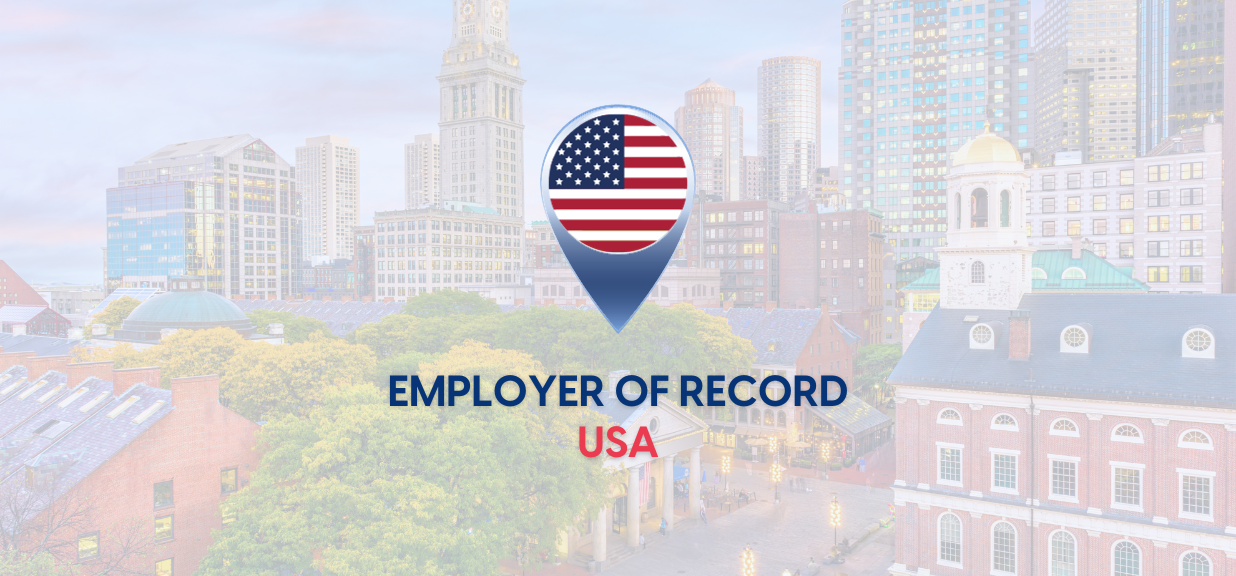 The COVID-19 pandemic has created a landscape ripe with opportunities for those seeking to hire, particularly in the United States. The American tech industry, which initially experienced post-pandemic layoffs, has temporarily scaled back its hiring efforts, allowing other countries to attract available talent with compelling offers. Furthermore, employees in the retail and automotive sectors have expressed their willingness to explore global job opportunities, eagerly awaiting the right prospects.
In 2023, 323,000 employees left their positions to pursue superior employment opportunities, offering enhanced benefits and working conditions. For companies aspiring to recruit employees within the United States, it is imperative to remain cognizant of the regulatory requirements governing the hiring process. In light of the vast pool of skilled professionals actively seeking employment, leveraging the services of an Employer of Record (EOR) provider, such as Neeyamo, emerges as the optimal solution for addressing global expansion challenges.
Also Check Out | The A to Z of Payroll and Work in USA: Global Guide
An Employer of Record service provider assumes the role of a legal employer, facilitating salary disbursements and overseeing various statutory obligations such as health insurance, payroll taxes, and employee benefits. This approach ensures full compliance with local tax laws and regulations.
In the quest for hiring talent, comprehending the needs and aspirations of prospective employees is paramount. Neeyamo seamlessly manages all aspects of workforce management, ensuring the employee has a smooth life cycle with no hiccups, such as overtime, onboarding, and much more.
Navigating the Clock: Exploring Working Hour Regulations in the USA
Minimum Wage
The federal minimum wage for covered nonexempt workers in the USA is $7.25 per hour. The minimum wage for employees who receive tips is $2.13 per hour. Tips plus the $2.13 must reach at least $7.25 per hour.
Overtime
Hourly employees not exempt from labor regulations must receive overtime pay at a rate of 1.5 times their regular wage for any hours worked beyond 40 hours a week. The Fair Labor Standards Act provides exemptions from minimum wage and overtime pay requirements for certain categories of employees, including those in executive, administrative, professional, and outside sales roles. Additionally, employees must meet a minimum salary threshold to qualify for these exemptions.
A few states require employers to provide employees with a day of rest each week and/or compensate them at a premium rate for work performed on the seventh consecutive day. For employers, keeping up with the time and absence of each employee may be a hassle based on the employee count; using a time and absence capturing service would aid companies in providing error-free remuneration for the hours and days worked.
Also Read | Unlocking Global Growth: How Employer of Record Reshapes Workforce Management
Setting Sail for Success: The Employee Onboarding
Employment Types
Employees in the US are hired on either a contract or a full-time basis. Companies tend to lean towards hiring on a contract basis as it is a loophole to not providing multiple benefits to the employee. Contractors operate outside the company's payroll system, resulting in the absence of standard employer tax deductions. Instead, contractors receive their full wages, inclusive of taxes. Full-time employees' taxes and deductions towards health insurance, social security, federal income, etc., are deducted, as per local law, before reaching the employee's bank account.
Probation
The probation period for full-time employees can last anywhere between 3 months to 6 months and is solely decided by the organization they work for. 
Notice Period
US laws do not require a formal notice to terminate employment, and either party can terminate the employment relationship at any given time with no notice. However, some companies may set notice periods based on the employee's seniority or time spent. Neeyamo's EOR services include handling the exit or termination of an employee and shouldering the burden of all the formalities that the company would have had to take.
Labor laws
The United States has various labor laws to protect its employees' rights and prevent unfair practices; some of them include:    
The Fair Labor Standards Act
Occupational Safety and Health Act of 1970
The Americans with Disabilities Act
The Age Discrimination in Employment Act
The Equal Pay Act
Family and Medical Leave Act (FMLA)
The Civil Rights Act of 1964 - Title VII
Not only do employers have to be wary of all these, but they might also have some local laws to contend with, depending on which state their employee is operating out of.
You might also like | The Ultimate Guide to Cybersecurity for Remote Workforce
Leave
Full-time employees in the US receive 13 public holiday day-offs, though it is mainly at the hands of the employer to decide if the employee works or not or if they get paid for their day off.
Sick Leave
According to the Family and Medical Leave Act (FMLA), selected categories of employees in America are entitled to 12 weeks of paid leave for medical or family emergencies. Maternity leave differs from state to state, and it is also up to the companies whether or not they would like to provide paid or unpaid FMLA leave to their employees.
Navigating the complex landscape of US employment presents numerous challenges, given the absence of definitive regulations and restrictions across various dimensions. The requirement for a local entity further complicates matters when recruiting talent from within the United States. Neeyamo's Global Work Solution serves as a comprehensive solution, assuming the role of an Employer of Record (EOR) and establishing a legal entity within the country.
Simplifying the process of hiring international employees from the U.S., Neeyamo's Global Tech Stack offers a consolidated suite of services beyond EOR functions. This solution encompasses critical aspects such as payroll management, adherence to tax regulations, time and absence tracking, and other essential facets of international employee management. By leveraging Neeyamo's Global Tech Stack, organizations can streamline and simplify their global workforce management confidently and efficiently.
If you seek an ideal EOR partner, it's here to find!
From the desk of Neeyamo's editorial team.
Stay informed with latest updates
If you're curious and have a thirst for knowledge pertaining to the HR, payroll, and EOR universe, don't miss out on subscribing to our resources.