Blog
Country Spotlight: Employer of Record in New Zealand
Image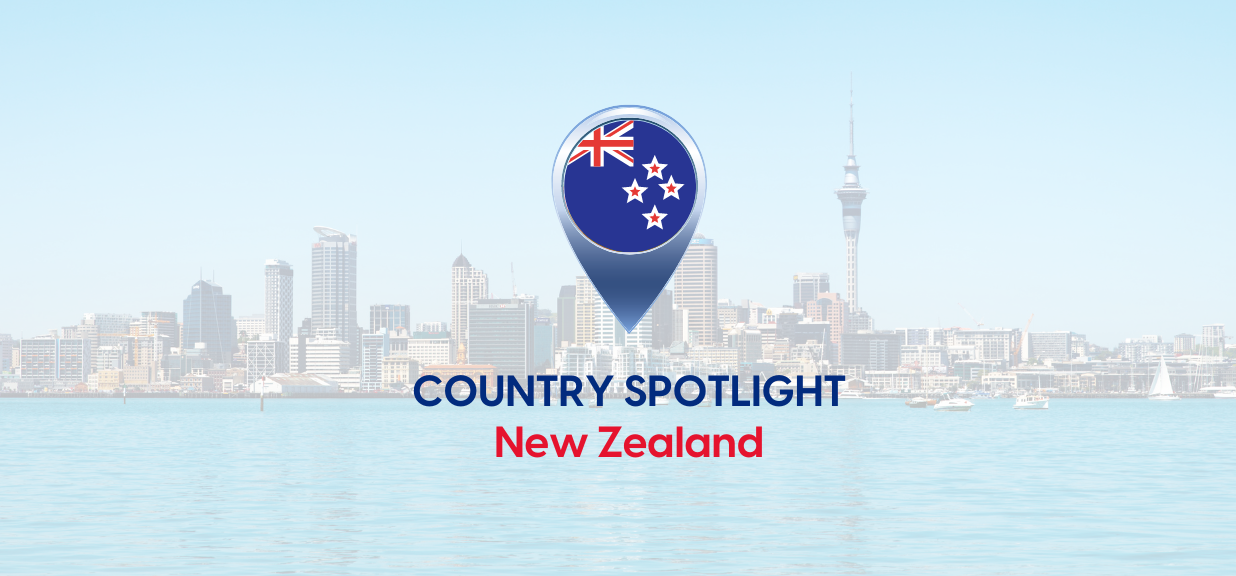 "If you seek, it's here to find."
New Zealand's motto applies to more than flora, fauna, or tourist places (who are we kidding? 95% of the country is occupied by wildlife and picturesque spots).
But New Zealand does offer more than that. For the people seeking business opportunities, it is here to find too!
But often, challenges are bound to follow opportunities, especially in the global expansion arena.
Here's a ready reckoner for all the things to look out for while expanding into New Zealand.
Also Check Out | The A to Z of Payroll and Work in New Zealand: Global Guide
Just do the Mahi! - Employment in New Zealand
Employment New Zealand, under the Ministry of Business, Innovation and Employment, is the governing body for "Mahi" or work laws and regulations.
Employment New Zealand defines them all, from workplace policies and employment agreements to employee minimum rights.
It also establishes the Fair Pay Agreement System, which allows employee unions and employers to discuss the minimum employment terms for all eligible employees in a particular industry.
It consists of initiating, bargaining between the parties, and signing the agreement. However, specific criteria must be met to be eligible to bargain.
New Zealand also offers various types of work visas to facilitate the hiring of foreign employees. These visas are typically categorized based on the nature of work, the employment duration, and the prospective employees' qualifications.
While they are crucial for maintaining legal compliance, dealing with them can be time-consuming and often intricate.
In cases like this, an Employer of Record (EOR) service provider can save time, money, and hassle and hire people worldwide without worrying about visas or any other immigration process.
Kia Ora! - Taking time off work
"Kia Ora" is a Maori greeting that translates to good health and well-being. Interestingly, this cultural value extends to New Zealand's employment practices: Paid time off.
New Zealand employees are entitled to the following leaves:
Annual Leave: Each employee is entitled to 4 weeks of annual paid time off.
Sick Leave: From 24 July 2021, the sick leave entitlements have increased from 5 to 10 days per year.
Parental Leave: Instead of maternity or paternity, Employment New Zealand has defined parental leaves for the primary child carer and the partner.
Primary carer leave of 26 weeks is available to female employees who are having a baby (including surrogates) or employees who will be the primary carer of a child under the age of 6. This can be extended depending on certain criteria defined in the respective employment agreements.
There are also several other types of leave, such as Family Violence leave, Garden Leave, and Stress Leave, which employees are entitled to.
Also read | The Ultimate Guide to Cybersecurity for Remote Workforce
Want to take a smoko?
The word "Smoko," as you may have guessed, comes from smoke breaks. And while the practice of smoking went down, the term has stuck around in New Zealand workplaces as slang for breaks.
New Zealand has a standard working week of 40 hours. Anything beyond that is considered overtime.
The details of this, including daily working hours, start time and end time, and overtime compensation, are defined in the employment agreement.
So, it's safe to say you can take as many "Smokos" as long as you complete adequate work hours!
Ka Pai!
If you tick all the right boxes to ensure compliant employment practices, pat your back and say, "Ka Pai!" Or "Well done!"
And to ensure a stress-free experience, all you need to do is reach out to an efficient EOR solution. Much like Neeyamo's Global Work solution.
Powered by our native Global Tech Stack, it comes with pre-configured modules for every country. From onboarding to offboarding, the Global Work solution will ensure end-to-end management and optimization of your global talent pool.
If you seek an ideal EOR partner, it's here to find!
From the desk of Neeyamo's editorial team.
Stay informed with latest updates
If you're curious and have a thirst for knowledge pertaining to the HR, payroll, and EOR universe, don't miss out on subscribing to our resources.