Blog
Promoting an Inclusive Culture For Mothers in the Workplace
Image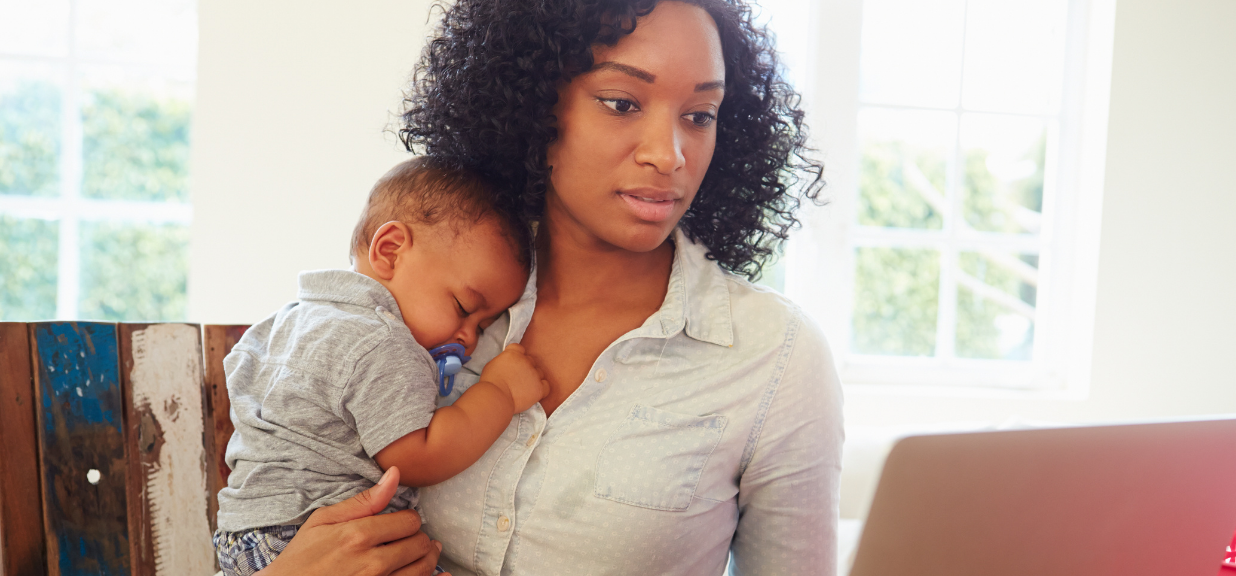 Surprises, flowers, and making our mothers feel special may be the norm on Mother's Day. But have you considered what businesses are doing to promote an inclusive atmosphere for working parents and a culture that elevates moms to the status of CEOs? To make a welcoming workplace for moms, the first step is to develop a favorable business culture.
Celebrating Mother's Day is but a small step that companies can take. While highlighting the work done by mothers is essential, they need to use this day to assess their ability to ensure all employees thrive.
How can companies create an inclusive workplace?
Working mothers are a tough bunch, accustomed to multi-tasking between work and home with aplomb. They've dealt with a double shift of domestic chores, mental health issues, a more challenging remote work experience, and fears of increasing unemployment rates—especially among moms of color and single mothers. The management and HR leaders in the industry need to walk the talk by supporting mothers and primary caregivers.
1. Create a Long-Term Remuneration Plan
Offering industry-standard remuneration and benefits packages that focus on the long term is the first step in attracting and maintaining in-demand personnel. Working women seek advantages that help them reconcile their passion for work and love for family, such as paid parental leave, maternal leave, paid time off, and health insurance, rather than day-to-day perks like free meals, team-building activities, and gym memberships.
2. Maternity and Paternity Benefits
Women's equality in the workplace cannot be possible on its own. Providing appropriate paid leave for both parents should be a top priority for economic growth. Paternity leave also offers various benefits for the mother, including improved health and financial results, an equal division of family duties, and enhanced child bonding.
3. Overlook Work History and Resume Gaps
There will be many conversations with employers and recruiters, and the same question constantly appears "How do you explain the gap in your resume?" Most of the time, the gap might be perfectly explained by stating "maternity leave," but that doesn't seem to do justice. Companies believe that a gap in job history is significant since it is thought to raise red signals in the eyes of future employers. So, does this imply that maternity leave is a "red flag" gap? The "Pregnancy Pause" shouldn't be the hurdle for any woman to return to the workforce.
4. The Choice of Remote Work and Flexible Working Hours
The pandemic gave rise to the era of remote work, and organizations have adopted the hybrid working model. However, just because employees are returning to the office does not rule out the possibility of telecommuting. Allowing employees to work from home and providing them with the option of flexible work hours makes the company more attractive to working mothers.
Creating a workplace culture that supports motherhood is critical to keeping a diverse and inclusive workforce in the long run. It's also a robust approach to guarantee you're laying the groundwork for an appealing employer brand where everyone feels encouraged and involved in pursuing their professional dreams.
Just like how our mothers help us to take the baby steps in life and mold us into what we are today, Neeyamo allows companies across the globe to take the leap of faith by ensuring all employees are paid on time with our state-of-the-art Global Payroll technology and that the remote employees feel closer while they are miles apart using the Employer of Record Service.
Contact us to know more about how we can support you in managing your globally dispersed workforce.
From the desk of Neeyamo's editorial team.
Stay informed with latest updates
If you're curious and have a thirst for knowledge pertaining to the HR, payroll, and EOR universe, don't miss out on subscribing to our resources.