Blog
Talent Acquisition vs. Recruitment: What does EOR help with?
Image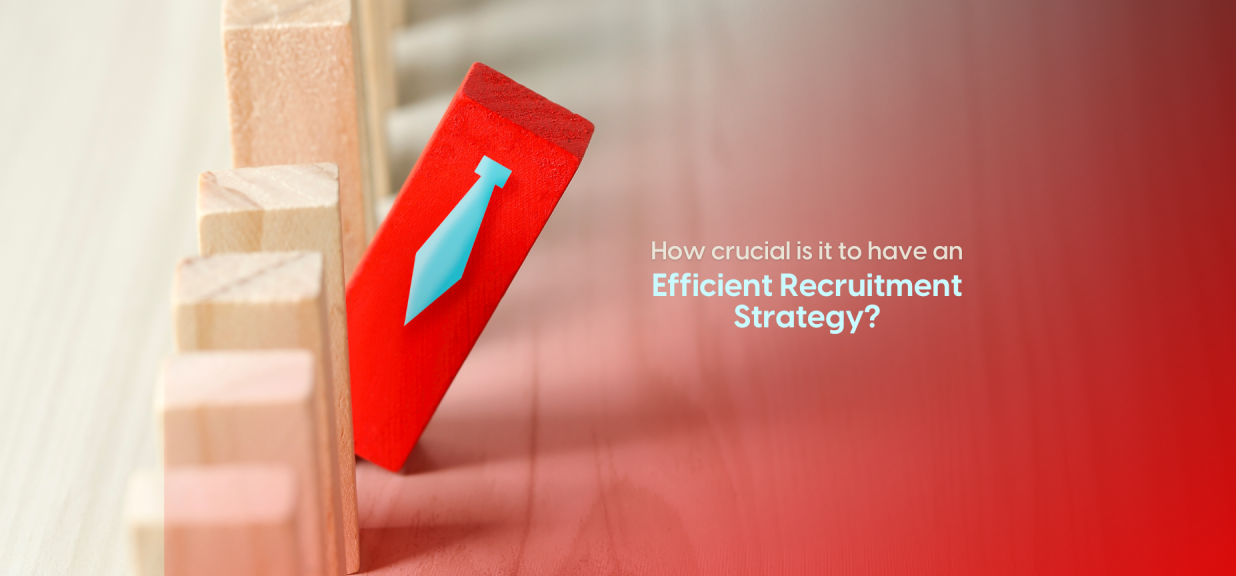 The skill gap, an imbalance in the skills required for a particular role and the current candidate's skills, is a clear and present threat in a rapidly evolving economic landscape.
About 40% of workers plan to leave their jobs as part of the Great Resignation (or the Great Attrition). This is on top of the recent trend of major companies like Google, Amazon, and Twitter letting go of a significant chunk of their employees.
To mitigate the skill gap, it is crucial to have an efficient recruitment strategy. But with it came the argument that talent acquisition is more critical and, thus, should be the objective rather than merely recruitment.
Since recruitment and talent acquisition are used synonymously, it is important to understand the difference between the terms and how they benefit an organization.
What is Talent Acquisition?
Talent Acquisition refers to a planned, long-term strategy to identify the right fit for an organization and strategically position them for the company's growth.
Talent acquisition focuses on finding appropriate candidates with specific skill sets. A strong talent pool enables businesses to focus on building organizational efficiency while allowing flexibility in the hiring process.
What is Recruitment?
Recruitment, on the other hand, focuses primarily on filling vacancies. While looking for suitable candidates is also a part of the recruitment process, it focuses on short-term goals.
Recruitment doesn't always align with an organization's long-term goal of building a sustainable talent pool. It is a rigid process and can tend to overlook specific markets owing to the need to fill the position quickly.
How are they different?
The critical difference between talent acquisition and recruitment is the focus.
Whether the hiring goals align with the organization's long-term goal is crucial to the result.
The talent acquisition process also focuses on the organization's future needs and is wary of the positions that may need to be filled or even open up later. In most cases, the end goal for recruitment is filling the vacancy in a company.
What role does EOR play here?
Simply put, an Employer of Record (EOR) service provider is a third-party establishment for companies looking to hire globally.
Learn more about EOR here | What is Employer of Record?
How does EOR help in the hiring process?
EOR helps organizations hire employees from countries where they do not have a legal entity without falling foul of the country's rules and regulations.
This helps in cost-effective hiring and allows companies to look beyond boundaries for talented hires.
What started as a global expansion solution by merely recruiting candidates overseas has evolved to help companies assess their needs and help them identify suitable candidates who can not only effectively take up the role but also bridge the skill gap.
What should companies focus on?
Recruitment tends to be linear, while talent acquisition is a systematic process. It allows flexibility and agility in an organization, enabling candidates to not merely exist in a company but also give them space and resources to grow and flourish.
Talent acquisition strategies allow companies to look beyond a candidate's resume and evaluate their skillset, providing efficient solutions to bridge the skill gap.
It should be one of the key goals of HR to ensure the right candidate is chosen not just to fill vacancies but to form long-term bonds with the organization.
With Neeyamo's Global Work solution, companies don't have to worry about hiring the right candidate. From onboarding to managing their payroll, this tech-powered solution will make employee management a seamless process.
Reach out to the experts today.
From the desk of Neeyamo's editorial team.
Stay informed with latest updates
If you're curious and have a thirst for knowledge pertaining to the HR, payroll, and EOR universe, don't miss out on subscribing to our resources.