Neeyamo's global screening practices surpasses 100 countries
Image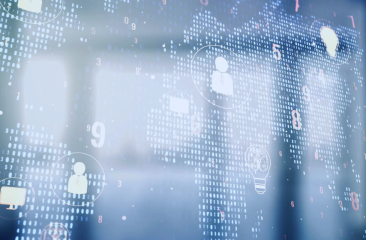 CHENNAI, July 9, 2013
Neeyamo Enterprise Solutions (P) Ltd., a leading global provider of HR outsourcing solutions, today said that its coverage of International Employee Background Verification (iBGV) Services surpassed 100 countries. Neeyamo provides iBGV services to leading background screening providers as well as end-customers as a part of its hire-to-retire services portfolio.
Enforcing compliance and quality of hire in a globalized operating environment is becoming a big challenge. The primary challenge is in understanding the intricacies of local laws and in driving its compliance. At the same time there is the underlying need to ensure quality and cost efficiency of these checks. Neeyamo's iBGV services has unparalleled global reach, ensures compliance, assures companies of the quality of checks performed, and at the same time guarantees on-time results.
Neeyamo's iBGV service takes into account country specific governing laws and acknowledges complying with local protocols laid down with respect to each country. Coupled with its own global presence and strong network of partners, Neeyamo's iBGV services offer wide range of checks that can be tailored to client specific needs.
"Global customers have global needs. A solution such as employee background verification on the other hand needs to be localized. Our iBGV service is the answer to our customer's need to have a single window to administer global needs," Neeyamo's CEO Ashok Bildikar stated. He added, "We already have capabilities to address verification needs across 100 countries and have set ourselves a target to extend these capabilities across 150 countries in the next 12-18 months."
"Multinational employers are facing challenges resulting out of increasingly stringent laws and compliance while simultaneously fulfilling need for quicker turnaround time and lower costs," said Vivek Khanna, Chief Client Partner of Neeyamo and Treasurer of the National Association of Professional Background Screeners (NAPBS) APAC Chapter. "Neeyamo is servicing multiple large scale international customers verifying millions of elements spread over 100 different countries is a testimony to its unique offering serving the under-served need in the market."
About Neeyamo
Neeyamo Enterprise Solutions (P) Ltd. is a global provider of end-to-end Human Resources Outsourcing (HRO) services specializing on providing HR IT, HR Consulting, and HR Operational services. It offers HRO and allied HR services including background verification services on proven best-of-breed platforms and delivers them using a global delivery model ensuring customer proximity and local law compliances. Neeyamo has a unique delivery model for its HR service offerings to meet specific market requirements. Its service lines cover entire pre-hire to post-retire employee life cycle. To learn more, visit www.neeyamo.com.