Vialto Partners and Neeyamo Join Forces to Help Clients Tap into Cross-Border Workforce Management
Image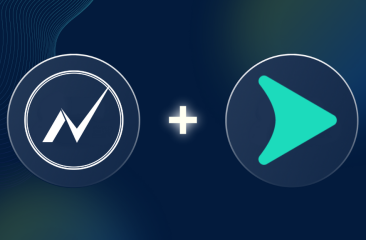 Los Gatos, USA  
Neeyamo, a leading Global Payroll provider, and Vialto Partners, a leader in global mobility, tax and immigration services, have announced a ground-breaking strategic alliance. This collaboration seeks to reshape the global mobility landscape by integrating Neeyamo's extensive Global Payroll proficiency with Vialto's state-of-the-art cross-border compliance and risk assessment capabilities.
Vialto Partners is a pioneering, tech-enabled global mobility company that leverages its deep experience and best-in-class technologies to provide end-to-end global mobility solutions. Their comprehensive portfolio covers tax, immigration, business travel, rewards and compensation, and remote work, making them the go-to ally for businesses seeking meaningful change and competitive mobility programs.
This strategic alliance helps redefine the industry standard by harmonizing Vialto's expertise in global mobility with Neeyamo's robust and comprehensive suite of payroll solutions – which already serve clients in 160+ countries. This fusion of capabilities empowers businesses to conquer intricate cross-border challenges seamlessly. This unified platform ensures a streamlined, compliance-first approach to managing international employee movements while amplifying efficiency and elevating the employee experience.
With this alliance, organizations have a one-stop solution for cross-border global payroll and tax requirements, thereby streamlining operations and reducing discrepancies. The alliance also offers a competitive advantage by providing access to an invaluable global network for addressing complex assignments and adapting to changing business requirements with flexibility and scalability.
Regarding the alliance with Vialto Partners, Rangarajan Seshadri, CEO at Neeyamo, stated, "We are delighted to help organizations seamlessly manage cross-border transfers without hampering employee experience. Clients availing the Neeyamo-Vialto integrated solution suite can anticipate both cost-efficiency and time savings and the unwavering commitment to safeguarding employee data privacy throughout the global mobility journey. At the nerve center of this alliance is the desire to provide organizations with a comprehensive and agile solution to navigate the intricate landscape of an increasingly globalized workforce."
Wojciech Kupny, the Lead for Global Compensation and Payroll Services at Vialto Partners, shares, "We are immensely excited to introduce the unified payroll solution our clients deserve. In an increasingly connected world, the complexity of cross-border payroll transactions shouldn't hold back the ambitions of global businesses. The necessity for an all-encompassing global payroll solution has never been more pressing. By harnessing the combined strengths of Vialto and Neeyamo, we are ushering in an era where the globe becomes a single payroll stage, presenting a genuinely unified platform for the first time. It is our joint ambition to revolutionize the global business environment, facilitating cross-border transactions with the ease and simplicity of local ones."
About Vialto Partners
Vialto Partners is a market leader providing globally integrated solutions supporting global workforce mobility, including immigration, tax, managed services, and digital solutions. As a trusted advisor of compliance, consulting and technology services to multinational corporations, the firm solves complex, cross-border workforce mobility challenges to ensure its clients and their employees have a consistent and compliant global mobility experience.