Blog
Demystifying the world of Payroll Data
Image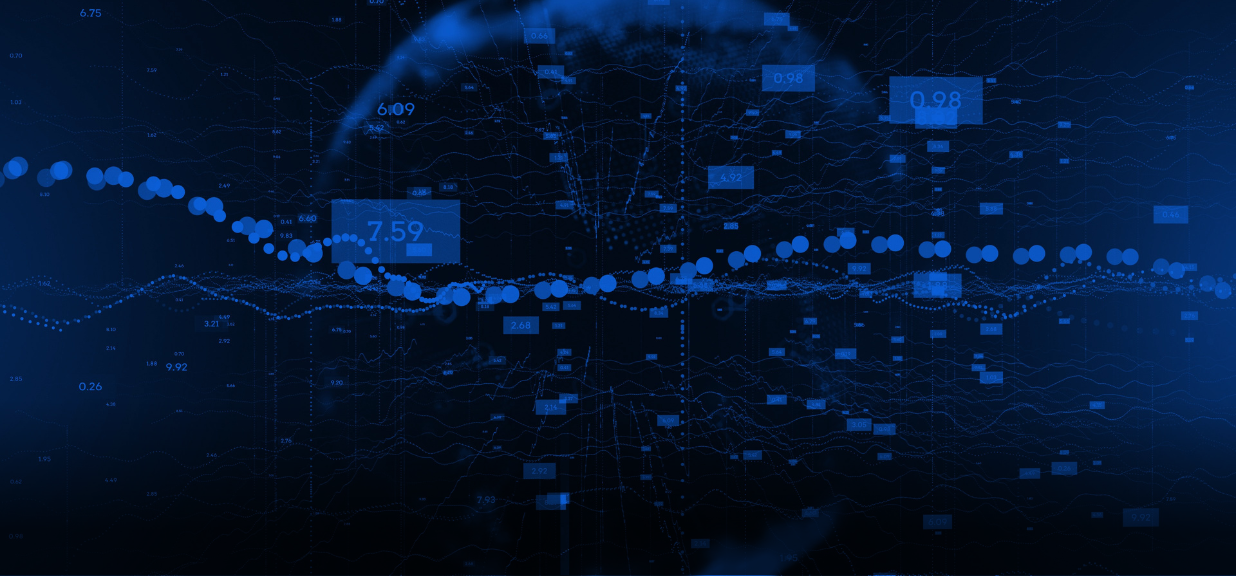 Data analytics is altering the decision-making process in the business landscape. By 2025, the global business intelligence market will grow to $33.3 billion.
The sheer volume of data can be mind-boggling when it comes to payroll, but it is crucial to analyze and leverage it. After all, analyzing payroll data can help organizations understand costs, optimize existing processes, identify trends, and make data-driven decisions.
Organizations can identify inefficiencies, detect fraud, and ensure compliance with labor laws and regulations by analyzing payroll data. It enables organizations to understand their workforce better and improve their financial performance.
But what are the different types of payroll data?
Types of Payroll Data
Quantitative Data: In payroll, this refers to anything that can be quantified and measured, like an employee's demographic data, work hours, leaves, compensation and benefits, taxes, and data variance from one pay cycle to another.
Quantitative data help organizations understand aspects of their performance, workforce planning, budgeting, etc.
Qualitative Data: In payroll, this refers to any descriptive data that cannot be counted or measured, including subjective surveys, queries raised by employees, or employee feedback.
Qualitative data provides insights and valuable inputs to understand how the organization is performing or employee's aspects on how satisfied they are in the organization etc.
With the exponential growth of data in today's organizations, traditional data processing methods have become inadequate.
Big data analytics provides the capability to process extensive amounts of structured and unstructured data, yielding valuable insights that can guide decision-making across various domains, including payroll.
You might also like | 5 ways to ensure source data quality for payroll accuracy
Data Analysis and Utilization
Data analysis is a complex process that includes data identification, collection, cleaning of raw data, and analyzing and visualizing the data to identify patterns and trends to drive clear and concise decision-making.
Decision Making: This is the first step for data analytics. The organization must identify the area or decision required to be made. Subsequently, the following stages of data identification will be initiated.
Data identification: It is essential to identify the data correlating to the objective and the end goal, which can be used for further processes. This is like identifying the various inputs such as time, absence, taxation, compliance, compensation, and benefits required to process payroll to understand the market trends.
Data collection: Once the required data is identified, data collection is the next step. The data can be either available within the organization or compared from outside the organization. In the data collection step, identifying the data source is critical and will be further used in the process.

Neeyamo's eHub is a cloud-based platform that optimizes data storage and helps streamline internal workflow for organizations. Neeyamo Compliance stores the data per the country's compliance from external sources, which can be used for analysis.

Data cleaning: Raw data often includes unnecessary and inconclusive information such as irrelevant data, duplicates, inconsistent formatting, and disorganized arrangement. To make the data more usable, it is essential to clean and organize it. This step is a crucial part of the data analysis process and typically takes up most of the analyst's time.
Data modeling: Data modeling involves creating conceptual representations of data objects, known as data models. These models can store both new and updated data, allowing for the dataset's continuous expansion and improving the model's accuracy.
Data analysis: Data analysis is the examination of collected and refined data to determine patterns and fluctuations to improve performance. There are four types of data analysis: diagnostic, descriptive, predictive, and prescriptive. The method of analysis best suited for a company will depend on where they are in its development process.
Data visualization: About 90% of the information processed by the brain is visual, which is why presenting data through graphs and charts can significantly improve understanding and make it easier for the viewer to comprehend.

Neeyamo offers Global Reports, which delivers contextual reports allowing you to minimize bottlenecks and make intelligent decisions with actionable real-time insights.
Also Read | Common payroll challenges that businesses must overcome
Data analytics provides answers, but data utilization enables the creation of strategies and drives action.
To become data-driven, companies must use the analyzed data effectively to enhance operational efficiency and boost productivity.
Gathering and verifying data is a crucial aspect of payroll processing and requires an effective system with integrated tools to simplify these tasks.
Automated solutions that collect time and absence information can store and manage the data, allowing companies to streamline their workflows and improve payroll processing.
Neeyamo offers tools like Time, Absence, eHub, and Global Reports as part of its Global Payroll Tech Stack. To gain more insights, write to us at irene.jones@neeyamo.com
Nitin is a part of Neeyamo's Report & Analytics team with 15+ years of experience in Data Analytics using advanced techniques and tools like Python, SQL, Power BI, Tableau, SAS, VBA, and R.
Stay informed with latest updates
If you're curious and have a thirst for knowledge pertaining to the HR, payroll, and EOR universe, don't miss out on subscribing to our resources.