Blog
How long do companies keep employee records?
Image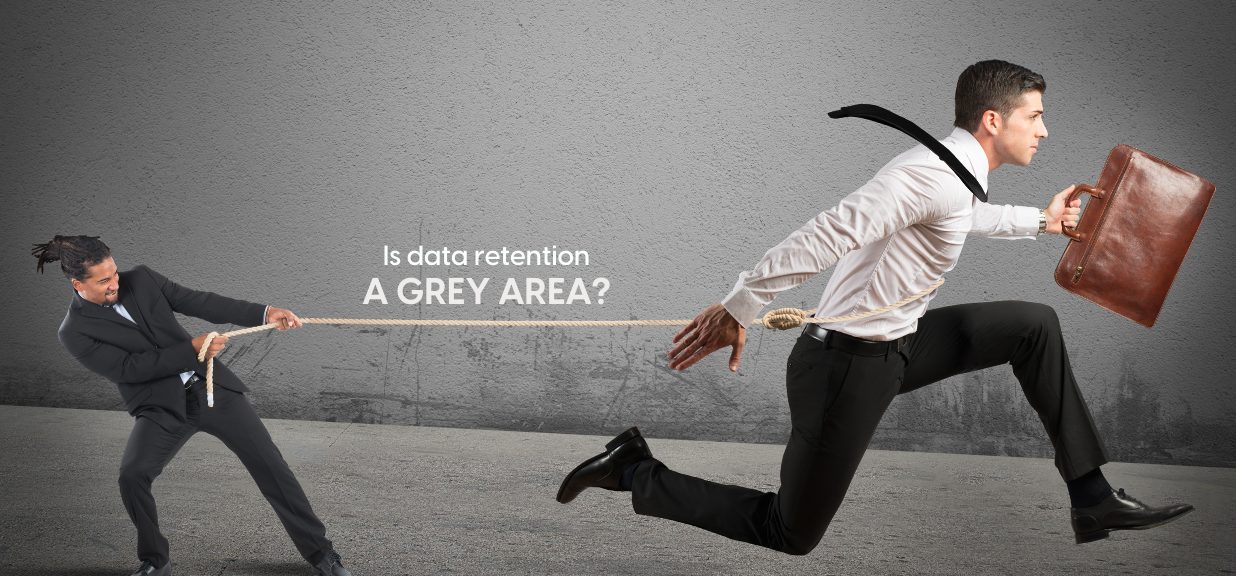 Employees must submit several documents, including identity proof, medical and educational records, during the hiring process. Companies also conduct background verification for employees, collecting additional information like criminal and financial records.
Another crucial piece of information collected during this process is the employee records from their previous employer. So, what happens to the records of employees after their termination?
Why should employee records be retained?
Various companies have data retention policies under which they retain the information of past employees. However, organizations must inform the employees about the information they retain and the retention duration. These records can be classified as personal and financial records.
Personal information such as an address, medical records, and criminal records are used to verify if the employee will be a good fit for the company. They are also used to keep track of them and contact them or their family in an emergency.
On the other hand, financial records primarily consist of the information required to process and deliver payroll, such as their bank account details.
It is useful when these records are retained when the employee makes a career move. Retention of employee records makes it easier for companies to future reference.
ALSO READ | The modern-age challenges faced by organization in managing employee records
Is data retention a grey area?
Maintaining personnel files during their period of employment may be a justified practice. But the question arises if it is necessary to retain this information after termination. Does it breach the privacy of the employees?
General Data Protection Regulation (GDPR) is a set of guidelines enforced by the European Union (EU), which requires businesses to stay compliant with data retention policies. Not being compliant with these can lead to potential fines, penalties, and even sanctions.
GDPR guidelines prevent data privacy breaches, by helping employees exercise their privacy rights. Similarly, in the United States, the Equal Employment Opportunity Commission (EEOC) is responsible for ensuring that employee records are not retained for longer than required.
How long do companies keep records of past employees?
Different countries have different employment laws and policies for companies to keep employee records. This may differ at the federal and state level.
By Section 13A of the Wages Act, employee records should be kept for three years after the last payroll entry in India.
In the US, companies retain personnel data for a year. However, payroll records are required to be kept for three years under the Fair Labor Standards Act.
In the United Kingdom and Scotland, the retention period is six years. These are supervised by the Data Protection Act, 2018, and the Taxes Management Act, respectively.
In Australia, it is legally required for employee records to be retained for up to 7 years, as per the Fair Work Act of 2009 as supervised by the Australian Commission for Law Enforcement Integrity.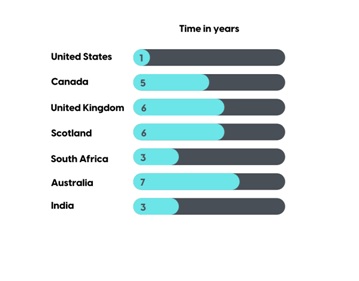 Data transfer between countries
The question arises: If data transfer occurs across countries, compliance concerns arise along with the question of adherence to specific guidelines or policies.
According to Article 50 of GDPR guidelines, if the employee information is shared with third-world countries or international organizations, appropriate steps would be taken by the authority to ensure compliance. These rules will also be enforced on any subsequent data transfer.
According to the International Record Retention study, some laws and regulations restrict the geographic locations where records can be retained. Some countries need domestic retention of financial records. Data protection laws prohibit the transfer of records containing identifiable information to countries that lack adequate protection.
For international companies, these restrictions limit or prohibit the creation of centralized, regional storage of records. They also affect the use of cloud-based information services.
Neeyamo eHub is an integrated platform that functions as a centralized database for all employees that is regularly updated to stay compliant with international as well as regional data retention policies. Contact us for more payroll and EOR-related insights and solutions.
From the desk of Neeyamo's editorial team.
Stay informed with latest updates
If you're curious and have a thirst for knowledge pertaining to the HR, payroll, and EOR universe, don't miss out on subscribing to our resources.