2023 Fosway 9-Grid™ for Cloud HR positions Neeyamo as a Strategic Challenger
Image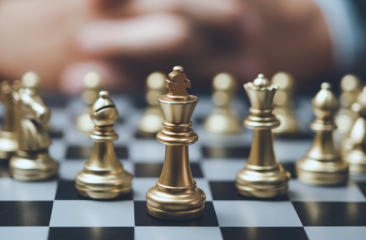 Los Gatos, USA
Fosway Group has named Neeyamo, a market leader in providing global payroll and global work solutions, as a strategic challenger in the 2023 Fosway 9-Grid™ for Cloud HR. Strategic Challengers offer HR solutions with a wider range of features and functionality than other solutions in the Fosway 9-Grid™. Neeyamo is recognized by Fosway as a specialist in multi-country payroll and long-tail HCM.
Fosway Group is Europe's leading HR industry Analyst, focused on Next Gen HR, Talent, and Learning, and analyzing the realities of the market to provide insights on the future of work.
The Fosway 9-Grid™ for Cloud HR is a market research tool that helps organizations compare and choose cloud HR solutions, regardless of their budget. It helps buyers make informed decisions about HR technology providers in the European Cloud HR market. It also helps buyers evaluate their existing providers and stay up-to-date on the latest market developments. The 9-Grid™ includes nine zones – Potential Leader, Strategic Challenger, Strategic Leader, Potential Challenger, Core Challenger, Core Leader, Potential Performer, Solid Performer, and Strong Performer. This year's report includes 40 cloud HR suite and specialist vendors based on potential, performance, market presence, the total cost of ownership, and future trajectory across the market. 
"Our trajectory towards becoming a Strategic Challenger in the 2023 Fosway 9-Grid™ is a clear testament to Neeyamo's untiring commitment to addressing the complex needs of large-scale multinational organizations", says Samuel Isaac, President at Neeyamo. "We provide more than just global payroll and workforce solutions; we empower organizations to seamlessly navigate the challenges of the evolving global work landscape. A pivotal illustration of our innovation is Neeyamo Payroll 3.0, which has introduced a new era of autonomous global payroll processing, ensuring accuracy, compliance, and transparency across diverse geographic locales. Moreover, our expertise in long-tail payroll solutions addresses the unique payroll challenges in countries with lower headcount, unlocking unparalleled scalability and efficiency for our clients. As the HR technology landscape subtly transitions, we stand at the forefront, championing a tech-driven, cloud-native approach to alleviate persistent organizational challenges, making the HR tech terrain more intuitive, compliant, and business-friendly worldwide," he added.
"Global companies are under pressure to manage employee potential and pay everywhere across their organization. But extending strategies beyond core geographies to smaller countries and regions around the world is always a major challenge," commented David Wilson, Founder and CEO of Fosway Group. "Neeyamo has specialized in helping customers reach the long-tail of their operating countries and employees, through payroll and with long-tail HCM services. Our congratulations to them on their enhanced position as a Strategic Challenger in this year's 9-Grid™ for Cloud HR."   
About Neeyamo
Neeyamo is a leading technology-enabled global payroll and EOR solutions provider for multinational and micro-multinational corporations worldwide. With an extensive team of professionals serving clients across 160+ countries, Neeyamo leverages its unique service-based model and functionality-rich, next-generation HR & payroll products portfolio to help organizations enable agile and scalable business. Ignite your payroll revolution and get to know more at www.neeyamo.com or send us an email at irene.jones@neeyamo.com.
About the Fosway 9-Grid™
Fosway Group is Europe's #1 HR Industry Analyst. The Fosway 9-Grid™ provides a unique assessment of the principal learning and talent supply options available to organizations in EMEA. The analysis is based on extensive independent research and insights from the Fosway's Corporate Research Network of over 250 customer organizations, including BP, HSBC, PwC, RBS, Sanofi, Shell, and Vodafone.
Visit the Fosway website at www.fosway.com for more information on Fosway Group's research and services.