Neeyamo celebrates 13 years of excellence and growth 
Image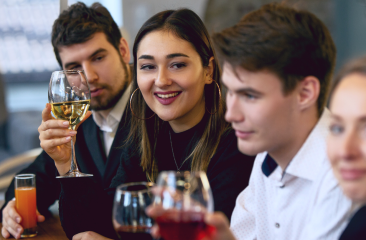 California, USA
Neeyamo Inc., a leading technology-enabled global payroll solution provider for multinational and micro-multinational corporations worldwide, celebrates its 13th anniversary on February 11, 2022. 
Since its inception, Neeyamo has placed a strong emphasis on delivering value to its clients through collaboration and continual innovation that will fix grey areas in the global payroll industry, particularly among underserved regions and markets. 
Home to 3,000+ employees worldwide, Neeyamo has a presence in over 45 countries. Neeyamo is now set to expand its global delivery center in Mexico by launching its new state-of-the-art facility in Puebla, Mexico, on this momentous day of its 13th anniversary. With this, Neeyamo now has eight global delivery centres – 6 in India, 1 in the Philippines, and 1 in Mexico, with additional proximity delivery centers spread across all geographic regions. 
"We are excited and proud to be celebrating 13 years in business," said Rangarajan Seshadri, CEO of Neeyamo. "This gives us an opportunity to celebrate the progress we have made so far in the global payroll arena and an opportunity to reflect on the work that still needs to be done. I take immense pride in all that we have achieved in the past years – be it providing a superior experience for our employees or enhancing our service and technology capabilities. We look forward to many more years of excellence and growth – both internally and externally." 
After two years of remote/hybrid working, the company has organized a series of events in its centers to commemorate its founding day with a roar, with all its employees in attendance. 
About Neeyamo: 
Neeyamo is a leading technology-enabled global payroll and HR services provider for multinational and micro-multinational corporations worldwide. With an extensive team of professionals serving clients across 190+ countries, Neeyamo leverages its unique service-based model and functionality-rich, next-generation HR & payroll products portfolio to help organizations enable agile and scalable business. To know more, visit  www.neeyamo.com