Neeyamo Inc. Wins the TekTonic Award at the HRO Today Forum 2015 at Philadelphia, PA for its Global Payroll Platform – PayNComp
Image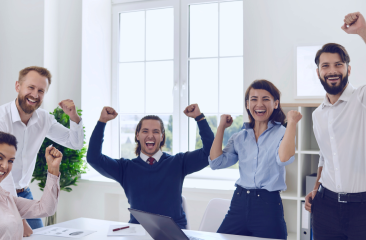 Chennai, India  
Neeyamo Inc., a global provider focused on HR Outsourcing services and HR Technology services, proudly announced that the company's proprietary Global Payroll tool - PayNComp won the 2015 TekTonic Award for innovation in Global Payroll, at the HRO Today Forum. 
The winners were determined by a rigorous process that included a written customer feedback survey, industry analyst and independent third-party evaluations and a review of each vendor's software functionality. 
PayNComp addresses the global payroll problem faced by most companies with a multi-country footprint. The tool simplifies the entire payroll process, offers transparency across the process and integrates cleanly with other HRIS. 
Vivek Khanna, Neeyamo's Chief Client Partner, says, "Neeyamo's Global Payroll Solution covers 100+ countries, ensures compliance and accuracy while guaranteeing on-time results. We provide a user-friendly interface for our customers' employees - helping them get a much better payroll experience." 
Commenting on Neeyamo's participation in the HRO Today Forum, Elliot Clark, CEO and Chairman at SharedXpertise, said, "We are thrilled to have leading providers such as Neeyamo demonstrating the latest cloud technology and innovation in HCM enterprise technology and services as part of the 2015 HRO Today Forum, North America. Senior HR leaders always seek the interaction with thought leaders such as Neeyamo to help them solve the global challenges they face." 
Subramaniam Mahadevan, VP and Head of Technology at Neeyamo, commented, "Global Payroll from Neeyamo is built from the ground to be integration-ready with completely configurable workflows and most importantly, removes the need for different vendor feeds in each country." 
About Neeyamo 
Neeyamo is a global provider of end-to-end Human Resources Outsourcing (HRO) services specializing on providing HR IT, HR Consulting, and HR Operational services. It offers HRO services on proven best-of-breed technology platforms and delivers them using a global delivery model ensuring customer proximity and local law compliances. Neeyamo has a unique delivery model for its HR service offerings to meet specific market requirements. Its service lines cover entire pre-hire to post-retire employee life cycle. To learn more, visit www.neeyamo.com 
About HRO Today Association 
HRO Today Association offers the broadest and deepest reach available anywhere into the Human Resources industry. Their magazines, web portals, research, e-Newsletters, events, and social networks reach over 100,000 senior-level HR decision makers with rich, objective game-changing content. The association's number one strength is our reach. HR leaders rely heavily on the HRO Today's Baker's Dozen Rankings across seven different categories when selecting an HR service provider.