Neeyamo's Working Beyond Borders heads to Argentina
Image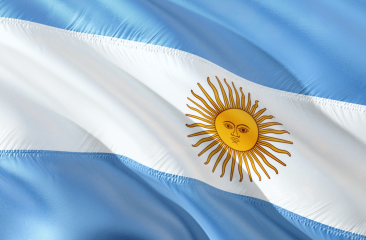 Buenos Aires, Argentina
Neeyamo is delighted to announce its first 'Working Beyond Borders' pitstop in the Americas, scheduled to take place in Buenos Aires, Argentina, on July 12, 2022. 
WBB is a multi-pitstop, invite-only event aimed to catalyze the cream of the crop in the HR and Payroll community by offering in-depth insights into the changing payroll landscape. This pitstop presents a forum to deliberate on topical payroll problems and delve into the payroll challenges of managing a global workforce. 
Argentina's payroll is considered complex for various reasons. Some of the payroll challenges witnessed in the country includes the impact of its workers' unions on frequent regulatory amends and its overall high rate of inflation. The latter necessitates the government's frequent modification of income tax laws to enable employees to manage their tax deductions and cope with rising inflation costs. 
The much-anticipated first WBB pitstop in the Americas will offer professionally tailored information by our eminent speakers. They will shed some light on the payroll transformation journey embarked by companies based in the region and further share experience-based insights on creating regional hubs that centralizes operations among LATAM countries and much more. 
Vivek Khanna, Chief Client Partner at Neeyamo, said, "As the second-largest economy in South America, Argentina offers an attractive location for global businesses to expand. The upcoming WBB in Buenos Aires helps attendees learn about the LATAM payroll complexities and equips them with the necessary knowledge to overcome payroll processing challenges. It also allows them to network with key industry stakeholders in the region." 
Please click here to know more about the event. 
About Neeyamo
Neeyamo is a leading technology-enabled global payroll and EOR solutions provider for multinational and micro-multinational corporations worldwide. With an extensive team of professionals serving clients across 190+ countries, Neeyamo leverages its unique service-based model and functionality-rich, next-generation HR & payroll products portfolio to help organizations enable agile and scalable business. To know more, visit www.neeyamo.com