Blog
2022 HR Cloud Races Down Market
Image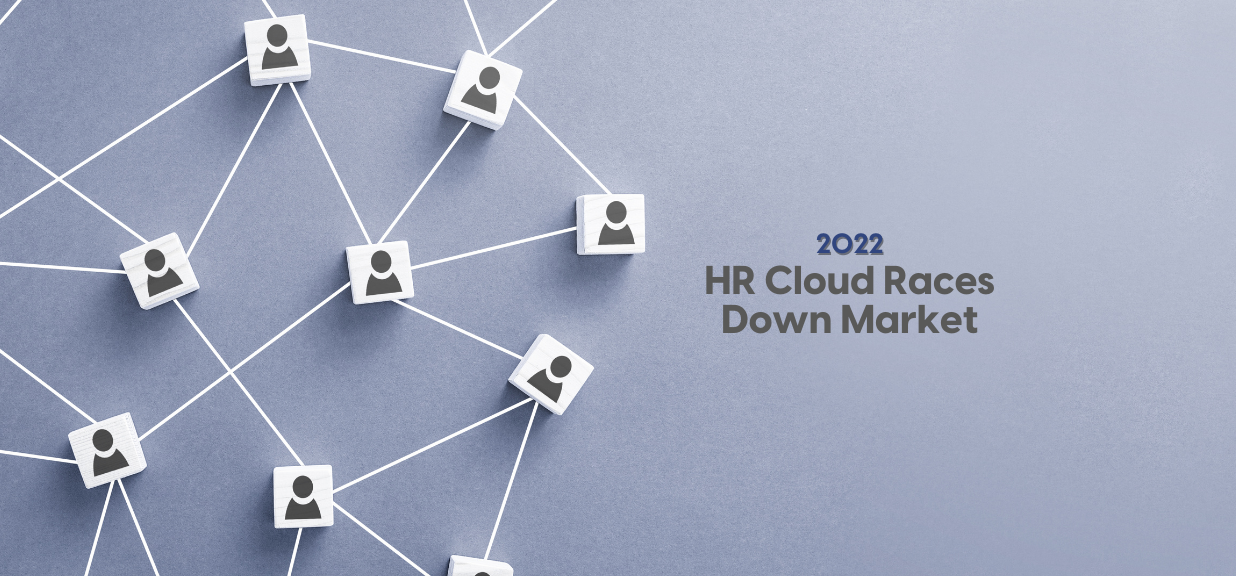 "Managers and employers have come to expect the automation and experience of the cloud HCM solution," says Julie Fernandez, Global HR Advisory Lead at HerronPalmer.
The pandemic has proved that even in times of uncertainty, we strive to create and innovate in the sector of cloud and automation in a way that aids HR. We have developed the muscle for being resilient and adapting accordingly. Workplaces have expanded their creative strategies to go beyond their existing capabilities and embrace alterations for a better workplace design.
ALSO READ | Demystifying Web 3.0 – The New Age Internet
In a recent HR Cookbook podcast episode, Julie was quite enthusiastic about agreeing on the same. In her article, "2022 HR Cloud Races Down Market", she explains the future of the cloud following the five trends below that will soon push the HCM sector forward in companies between 1,000 and 20,000 employees more than ever:
Providers targeting the specified market size

Experienced Talent heading down market

Post-pandemic funding is freer flowing

Availability of Payroll and Time services

Aiming for affordability
She continued to emphasize that the cloud is no longer a novelty – but a unique path in a maze taken by organizations that leads to different meaningful destinations. This is in conjunction with the fact that although firms have been more accommodating of the new changes cropping up about HCM, there's still a lot of work left to do.
"Every company is on its own journey. It is important to see the behaviors of the market providers as folks shift to working down market and looking at smaller and smaller clients is very noticeable as an advisor," she said.
The importance of the down market is rising at a steady pace, and every company out there is trying to find ways to fit into the trend. Another reason for this spike is the increased funding and investments in the HR technology domain.
According to her, HCM in payroll was the highest funded and had the most significant number of deals in the HR technology funding space, followed by talent acquisition. Funding is done in stages based on performance, implying that it is indeed the survival of the fittest.
But that should not be the reason firms dive completely into cloud technology. As in HR transformation, just because you can do something, doesn't mean you should. Serving the down market is like the cool kid concept in school: Once someone starts something successfully, everybody in the industry soon wants to be associated with it and have their take on it as well.
There is always an apprehension of delivery for the down market clients as being too complex, but that is far from the truth. The down market population is looking to implement something practical and not overcomplicate their payroll to meet their business needs and objectives.
A smart suggestion given by Julie for technology providers is to take a giant leap in their software or product by "building it around configuration and not customization."
When asked about her secret sauce and advice, she gave an unexpected answer about bringing ideas to life that makes one think about their career on an individual and organizational level. Find out more about her valuable discernment of cloud and how it eventually boils down to an employee's self-awareness and consequent contribution here.
From the desk of Neeyamo's editorial team.
Stay informed with latest updates
If you're curious and have a thirst for knowledge pertaining to the HR, payroll, and EOR universe, don't miss out on subscribing to our resources.