Blog
Country Spotlight: Employer of Record in Mexico
Image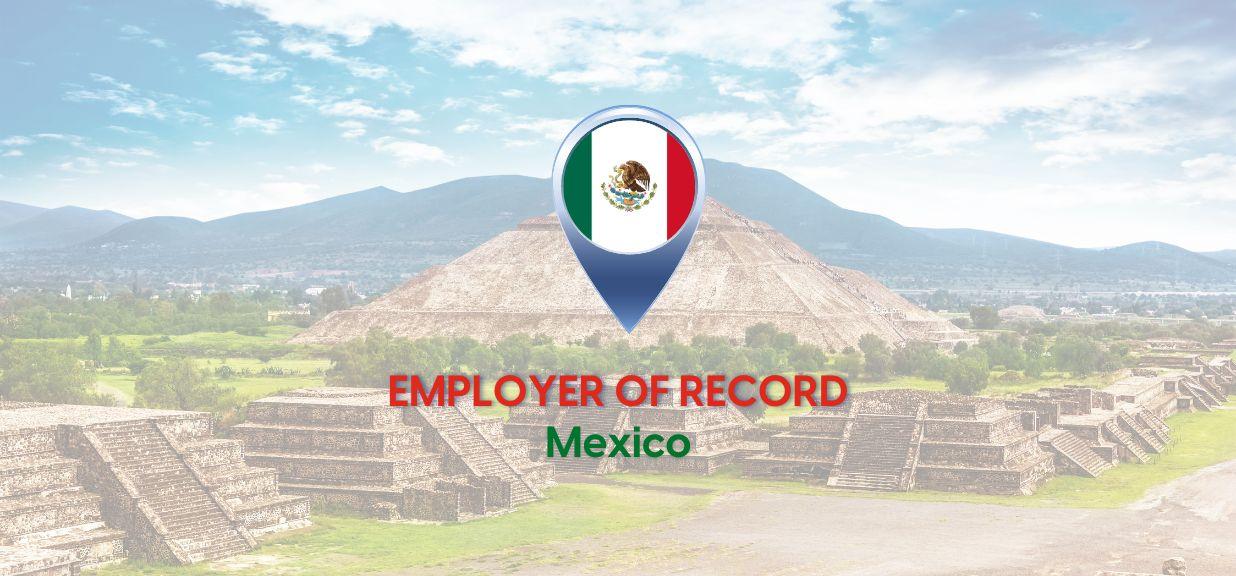 If you've ever tried Esquites, tacos, or an elote and liked it, you probably enjoy Mexican food. If you enjoy all three, you most probably like anything with corn and consider yourself to be a corn connoisseur. But did you know that Mexico produces 59 different varieties of native corn, all 59 of which are part of the country's identity. Despite Mexico's reputation for producing high-quality corn, it is only 13th on the list of major exporters.
Talent Potential 
Despite the underutilization of Mexico's corn exporting capabilities, leveraging an EOR provider can tap into the country's abundant talent pool without the burden of handling local regulations and compliance. Even without a legal entity, organizations can access a vast skilled workforce in the 11th most populated country in the world without worrying about the responsibilities of handling complex administrative processes.
ALSO READ | What is Employer of Record?
With Mexico's tech talent booming and Monterrey and Guadalajara being dubbed the "Silicon Valley of Latin America," there is an abundance of untapped potential waiting to be showcased. Considering the high demand for tech talent in the American tech sector, Mexico's surplus talent presents a great opportunity for utilization.
By capitalizing on this available talent and strategic location, companies can achieve their business objectives cost-effectively while expanding their global footprint, making it a viable and efficient alternative to the actual Silicon Valley.
Comprehensive control over an extended workforce is crucial, especially in Mexico, which is a federation of 31 states, with each having its own local bylaws. Here is a ready reckoner of some other things to keep in mind when it comes to employing someone in Mexico.
Working Hour Regulations in Mexico
Mexican law sets the country's minimum wage at MXN 207.44 per day (as of 1 January 2023), though this may differ based on the job role. Employers are mandated to pay their employees twice their regular wage for the first 9 hours of overtime in a week, and employees are limited to 3 hours of overtime a day, apart from their regular working hours.
Most companies in Mexico follow a 6-day work week, with the day shift working 48 hours per week, the night shift working 42 hours, and the mixed shift working 45 hours. Employers must provide a minimum 30-minute break during each shift.
ALSO READ I EOR – The soundtrack to global connection
Onboarding
An EOR service provider also takes care of onboarding requirements and provides comprehensive assistance to the employee where needed. In compliance with Mexican labor laws, employees are entitled to various benefits, including pension, holiday entitlements, vacation days, Christmas bonuses, and multiple insurances.
Then there is the matter of employment contracts. As per Mexican law, there are three main types:
Indefinite-period contracts: Most commonly used contracts end only by mutual agreement or if either party has the right to act individually. The right could be resignation or a fair dismissal.

Definite-period contracts: Used for temporary positions/projects or to cover any extended leave or absence.

Seasonal contracts: Only used for employment during specific periods or seasons.
Social Security Contribution
All employers must register and contribute to the Mexican Social Security Institute (IMSS) as declared by the Mexican Federal Labor law. They must also register each employee with the IMSS. With Social Security, employees are insured under the following aspects:
Occupational risks
Sickness and maternity
Disability
Retirement
Childcare
Medical benefits
Social Benefits and Others
You may also be interested in: EOR: The perfect solution for your global expansion plans
Termination
Employment laws in Mexico do not define any specific minimum notice period that employees must provide when they resign; this allows employees to resign at any given time without facing a penalty. Nonetheless, it is common for a notice period to be written into the employment contract.
When resigning voluntarily, an employee is entitled to payment for all their hours completed, and any employee who has worked over 15 years at the company is entitled to a seniority subsidy.
Mexican law dictates that when an employee is dismissed unfairly, or without a specific reason, they are entitled to;
Remuneration for all hours worked
Three additional months of salary
Seniority subsidy / 20 days of pay for every year worked
Outstanding vacation pays
The proportion of annual bonus based on time worked
The regulations in Mexico differs from region to region and can be tricky to handle if companies aren't already used to the country's regulations.
Fortunately, Neeyamo's Global Work solution aids you and shoulders the burden by curating the perfect solution to your EOR needs. Maximize the potential and what the country has to offer. With Neeyamo, ensure that your talent needs are met and make the best use of what Mexico's offers, including their corn.
For a greater level of convenience, Neeyamo's Global Tech Stack ensures that you can not only employ someone in Mexico, but also process their payroll as well, thereby simplifying your global workforce management.
Ignite your payroll revolution and get to know more at www.neeyamo.com or send us an email at irene.jones@neeyamo.com.
From the desk of Neeyamo's editorial team.
Stay informed with latest updates
If you're curious and have a thirst for knowledge pertaining to the HR, payroll, and EOR universe, don't miss out on subscribing to our resources.