Blog
Country Spotlight: Employer of Record in the UK
Image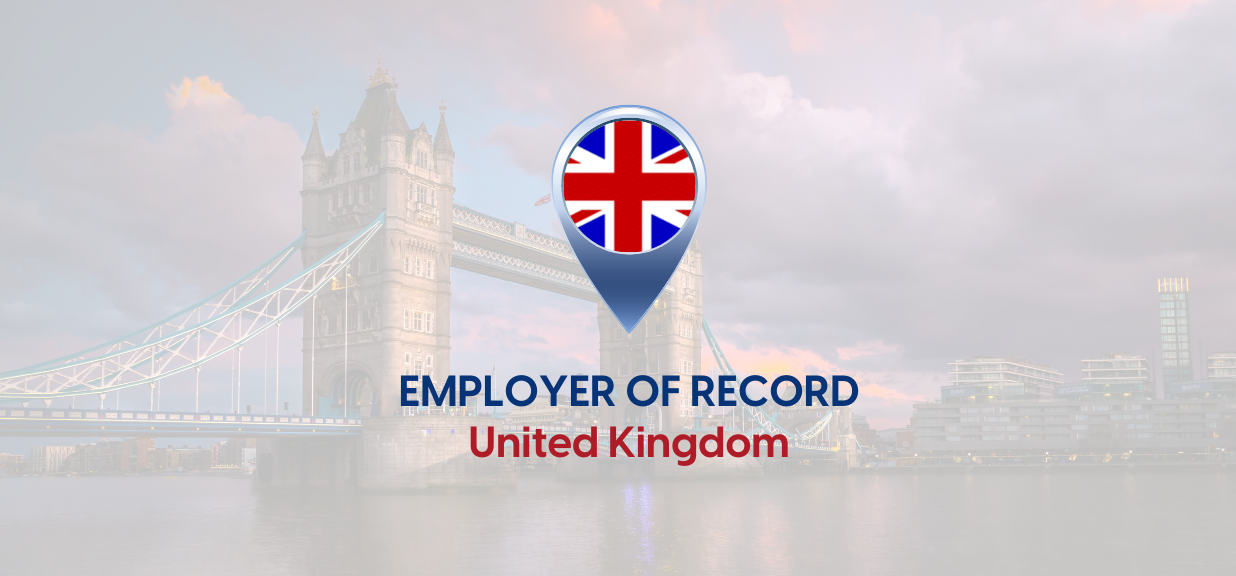 In 2021, the Employer of Record (EOR) market was worth $1.277 billion globally. It is anticipated to increase at a CAGR of 15.03% and reach $2.958 billion by 2027.
With companies looking to expand globally to diversify their talent pool and strengthen their resilience, borders have become insignificant, and the world has become a global village.
The United Kingdom is the fifth largest economy in the world and has critical industries that require an assorted yet proficient talent pool. However, setting up a legal entity in the UK is tedious.
Moreover, why delay the process when it can be done straight away? For this precise reason, an EOR service is crucial in facilitating remote recruitment while adhering to UK legal and tax requirements.
ALSO READ | What is Employer of Record?
As EOR in UK is gaining popularity, some regulations will be made easy with the assistance of an employer of record service.
Tax Registration
HMRC (Her Majesty's Revenue and Customs) is the taxing authority of the UK government. Its responsibilities include tax collection, child benefit payments, enforcing tax and customs rules, and setting the minimum wage that employers must meet.
While tax registration is a daunting task without a legal entity, calculating income tax based on your income bracket is an even more significant burden.
However, income tax rates in the UK are progressive.
| | |
| --- | --- |
| Taxable Income | Tax Rate |
| Up to £12,570 | 0% |
| £12,571 to £50,270 | 20% |
| £50,271 to £150,000 | 40% |
| over £150,000 | 45% |
How does one keep tabs and ensure tax rates are calculated accurately based on the employees' income bracket? Simple. Peace of mind can be achieved by outsourcing this to a reliable UK Employer of Record provider who understands the income tax regulations in the country.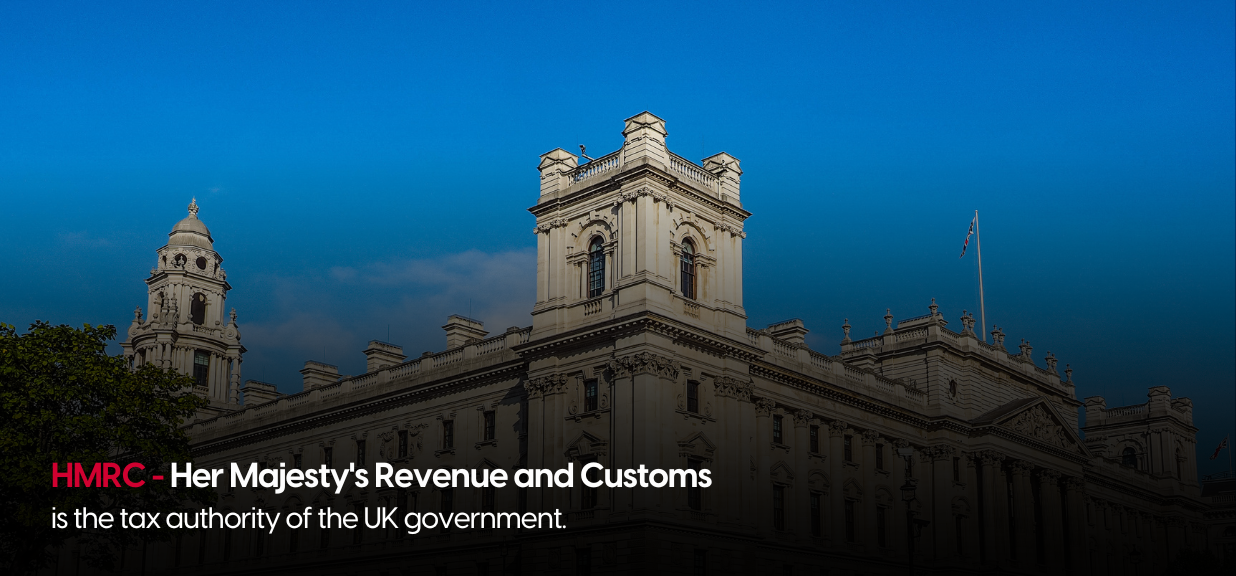 Processing payroll for employees
Payroll is not just about paying your employees. Processing payroll in the UK means many pieces must be put together before finishing the puzzle: statutory sick pay, paternity leave, and being cognizant of the working hours are all factors that need to be considered. Those are just the tip of the iceberg, especially when your employees are dispersed.
Payroll processing must also remain compliant so you don't fall foul of any local regulations. However, with a trustworthy, effective, and centralized employer of record who can also handle your global payroll requirements, one can ace this with ease.
ALSO READ | Country Spotlight – Payroll in the United Kingdom
Handling Benefits and Social Contributions
The UK offers many employee benefits, including holiday pay, critical illness insurance, and more.
In addition to legal obligations, handling benefits may be difficult due to the wide range of employee benefits and the fact that organizations customize benefits for their employees.
Social contributions in the UK are called National Insurance. Employers and employees are liable to pay social security contributions. The presence of an Employer of Record provider who can also take care of administering benefits will make the process seamless.
Employment Contracts in the UK
Legal and statutory regulations are usually lengthy and differ from country to country. In the UK, it is legally mandatory for an employee and an employer to enter into a contract. The Employment Rights Act 1996 states that employees have the right to get a written statement of particulars concerning their employment.
Contracts could also include changing an employment contract, termination of employment contract, zero–hours contract, etc., and legally entering contracts requires immense effort.
Your Employer of Record provider will take care of all these requirements.
Terminations of Employment
In the UK, the typical probation period lasts three months. However, as the contract specifies, a notice period must be initiated when an employer intends to terminate an employee or if the employee voluntarily ends the employment contract.
Within fourteen days of asking an employee to depart, an employer must give a written explanation of why the person was let go.
The right Employer or Record provider can smoothen your termination and re-hiring process.
Onboard talent effortlessly from anywhere with Neeyamo's tech-enabled Employer of Record solution. Neeyamo's holistic approach provides complete control for managing your extended workforce. The pre-configured HR & payroll instances help you focus on what is important: finding the best international talent your company needs.
From the desk of Neeyamo's editorial team.
Stay informed with latest updates
If you're curious and have a thirst for knowledge pertaining to the HR, payroll, and EOR universe, don't miss out on subscribing to our resources.