Blog
Debunking 4 Major Payroll Myths
Image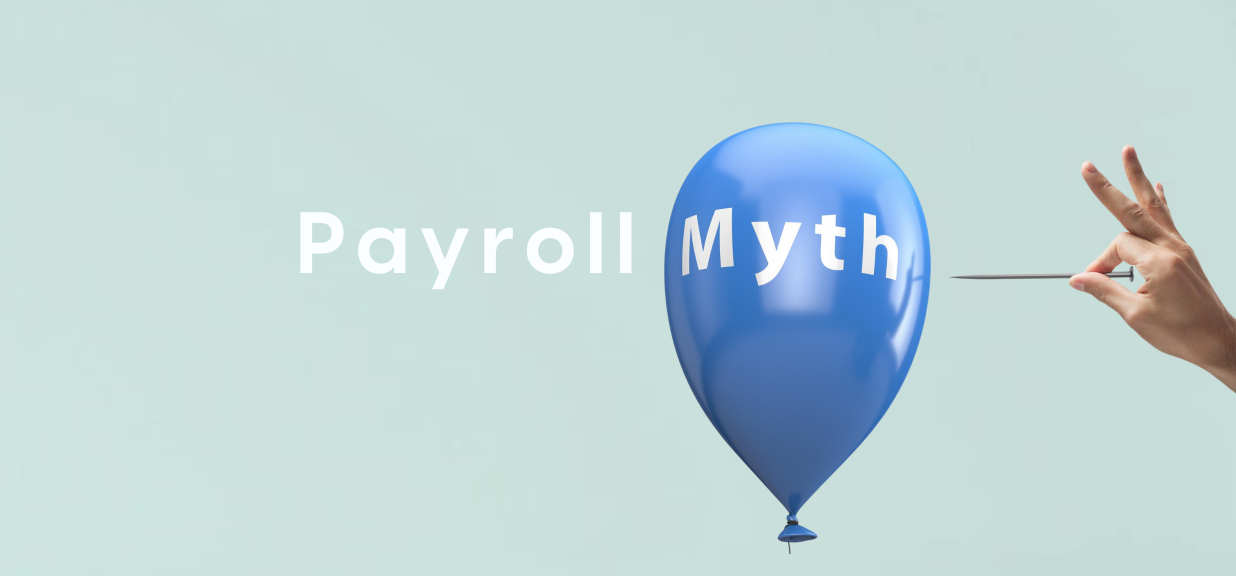 Be it your personal or professional life, you tend to do your homework before trusting things—whether it's a rumor you heard about someone or something as trivial as picking a new shampoo brand—everything stems from the& integrity of the information provided to us.
Similarly, the global payroll industry often encounters a few myths that discourage some managers from working with payroll providers – However, these myths can be debunked by getting the facts right!
Comprehending the difference between the truth and fabricated messages will assist in choosing the best payroll working model for your company. Here are four significant payroll fallacies that should be addressed by an organization while looking to transform its payroll ecosphere.
Myth-1: Only large companies need payroll
If you have people working for you, it is always advisable to have a robust payroll system in place for your organization.
Manual work is never scalable and often results in high inaccuracies, making it tedious and demanding. Another downside would be the time spent by payroll personnel that would be considerably longer – which can be utilized elsewhere in areas that need more profound attention.
Therefore, even if you are a regional start-up, you might still want to start looking for an effective payroll model to fulfil your needs. Several payroll providers offer highly flexible models that recognize regional needs that include effective compliance frameworks to ensure native regulations.
Myth-2: HR & Payroll are one and the same
Do you think not? Would you argue that 'Payroll should be administered by finance?'
You could be partially correct! When a bold statement like equating payroll to a particular business function is made, it is like saying tomato sauce and ketchup are self-same- a frustration that some people would understand well.
So, what is the answer?
HR and Finance both play a pivotal role in payroll; while the payroll processing part might heavily fall on the finance team, delivering accurate payroll inputs are primarily managed by HR. In most companies of late, payroll is being set aside as a separate function with an active seat at the table that contributes to their organization's strategic ventures.
Myth-3: Shifting payroll is an excruciating task
Be it a need to set up the payroll process for a new team in a whole new country or shifting payroll providers – if systematically assessed and deployed, it need not be a daunting task. Assessing your payroll needs and finding a model that matches your exact requirement would be crucial.
Shifting of payroll concerns certain employers, especially when it comes to managing expat employees.
If you have doubts about administrating expatriate payroll, check out these four best practices you can consider.
Myth-4: One needs separate systems to manage payroll for different locations
If you have a payroll system in place that works well for you but does not serve the offices you have in the long- tail, then look no further. Talk to us, and we can help set you up with a single global system that addresses all your long-tail payroll needs by integrating with your existing payroll system thereby, giving you a seamless experience.
So there you go – let not these myths confound you.
Do you have questions that we can help solve? We would love to hear from you.
Get in touch with us today.
From the desk of Neeyamo's editorial team.
Stay informed with latest updates
If you're curious and have a thirst for knowledge pertaining to the HR, payroll, and EOR universe, don't miss out on subscribing to our resources.