Blog
EOR VS PEO – What is the best fit for your organization?
Image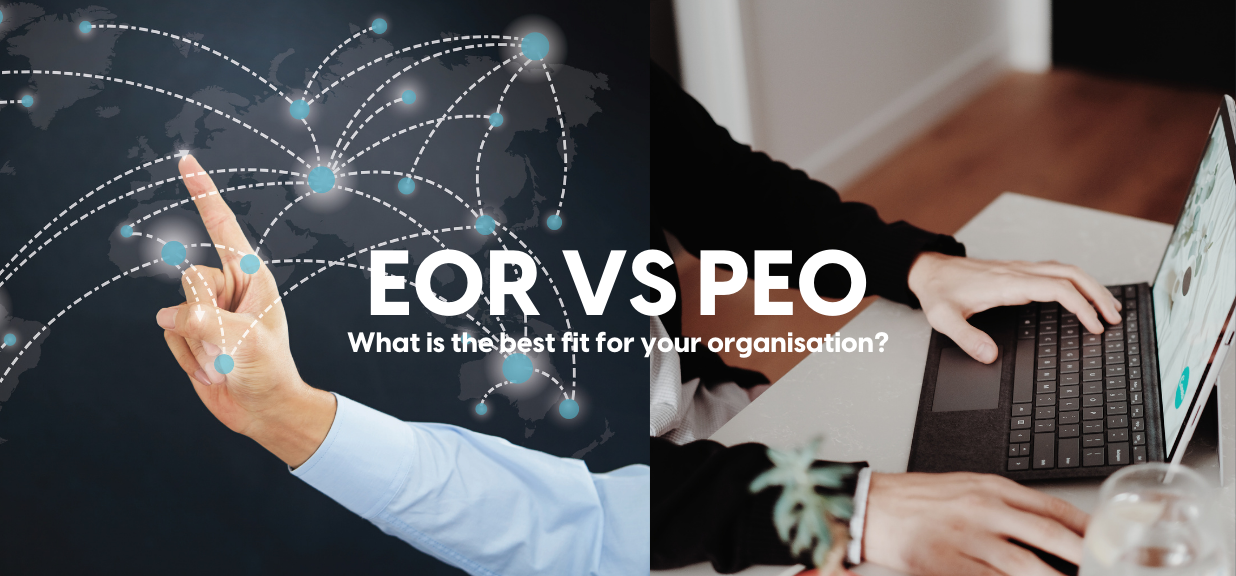 Every company aims to have a worldwide presence. If you are a business owner looking to expand your enterprise, you must ensure you have the resources to employ and oversee full-time employees and independent contractors globally.
You wouldn't have to worry about payroll or cross-border compliance when recruiting remote workers overseas in a hypothetical world. The complexity of local labor laws makes it difficult for enterprises to employ labor from other countries. Companies must collaborate with an Employer of Record (EOR) provider or a Professional Employer Organization (PEO) to hire people.
A corporation faces a variety of new HR challenges as it pertains to global expansion. The management of payroll is complex. They must also offer competitive benefits to draw the top candidates for the organization. Maintaining compliance with the ever-changing rules is likewise complicated.
In a time of intense competition and globalization, many firms consider expanding into new areas. To comply with international standards, they seek to manage their expanding global workforce using either EOR or PEO.
What is EOR?
The "why" of international development for many businesses is obvious: to reach a more extensive client base or a worldwide talent pool, advance a goal, etc. The challenge is in the "how." But it doesn't have to be challenging, especially when using an EOR service provider.
An EOR provider is a company that handles your workers' legal, HR, tax, and local compliance duties in countries where you don't have a legal corporation. Employer of Record is a terrific alternative for companies with global ambitions as it streamlines the international hiring process while also providing a cost-effective solution.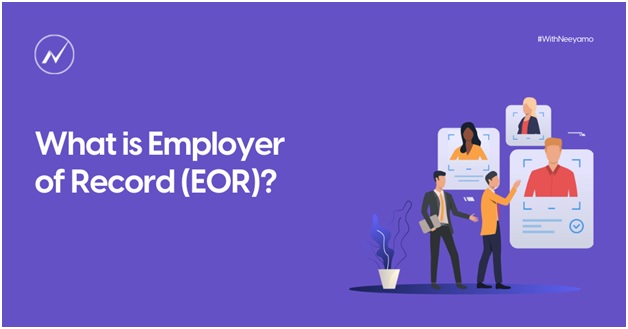 ALSO READ | What is Employer of Record?
What is PEO?
A professional employer organization (PEO) works with small and medium-sized businesses to provide complete HR services such as regulatory compliance, recruiting, training, development, payroll processing, tax filing, and more. As a result, a PEO is an outsourced HR department that provides skilled yet cost-effective services.
When a firm works with a PEO, it keeps its normal operations, employee functions, and other obligations while the PEO takes care of all HR-related tasks, such as payroll, tax remittance, etc.
Because PEOs partner with companies to build the workforce and improve the working environment for employees, employees in a PEO arrangement continue to be tied to the company. A PEO offers helpful HR platforms and resources, aids companies in establishing culture through handbooks, and gets engaged as required, but the employer is ultimately responsible for fostering employee relationships.
EOR vs PEO – What is the best fit for your organization?
The easiest way to choose between EOR and PEO is to select the solution that meets your long-term needs.
The most crucial difference is that PEOs need you to operate a local business and sign a co-employment contract. However, an EOR enables you to recruit abroad without establishing a local business or signing a co-employment contract.
Some people use PEO and EOR interchangeably because they are both employment solutions. However, unlike a PEO, an EOR service provider does more than manage HR operations for firms.
The main objective of an EOR provider is to assist businesses in hiring personnel abroad by helping them overcome obstacles in their bid toward global expansion. They do this through their global network of regional organizations.
In simple terms, EOR is your best solution if you don't already have a legal entity in the country you are looking to hire in and have no intentions of establishing one either.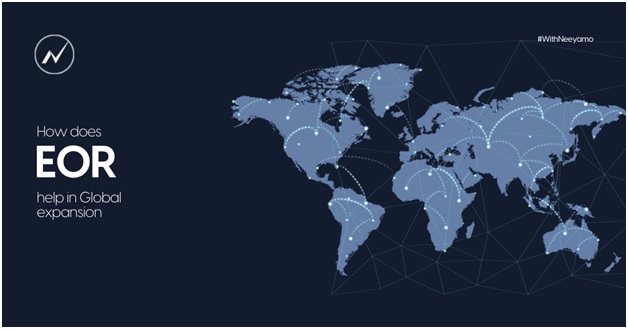 ALSO READ | EOR: The Perfect Solution for your Global Expansion Plans
So if you are on the lookout for EOR solutions, look no further than Neeyamo. Powered by our single global engine and enterprise payroll tech stack, our tech-based solution enables organizations to manage their extended workforce. Hire anywhere and forget about your compliance concerns. To know more about the solutions we offer, contact us.
Get in touch with us via irene.jones@neeyamo.com.
From the desk of Neeyamo's editorial team.
Stay informed with latest updates
If you're curious and have a thirst for knowledge pertaining to the HR, payroll, and EOR universe, don't miss out on subscribing to our resources.