Blog Interview
Speaker Spotlight: Brent Skinner on EOR - Moving from Why to How
Image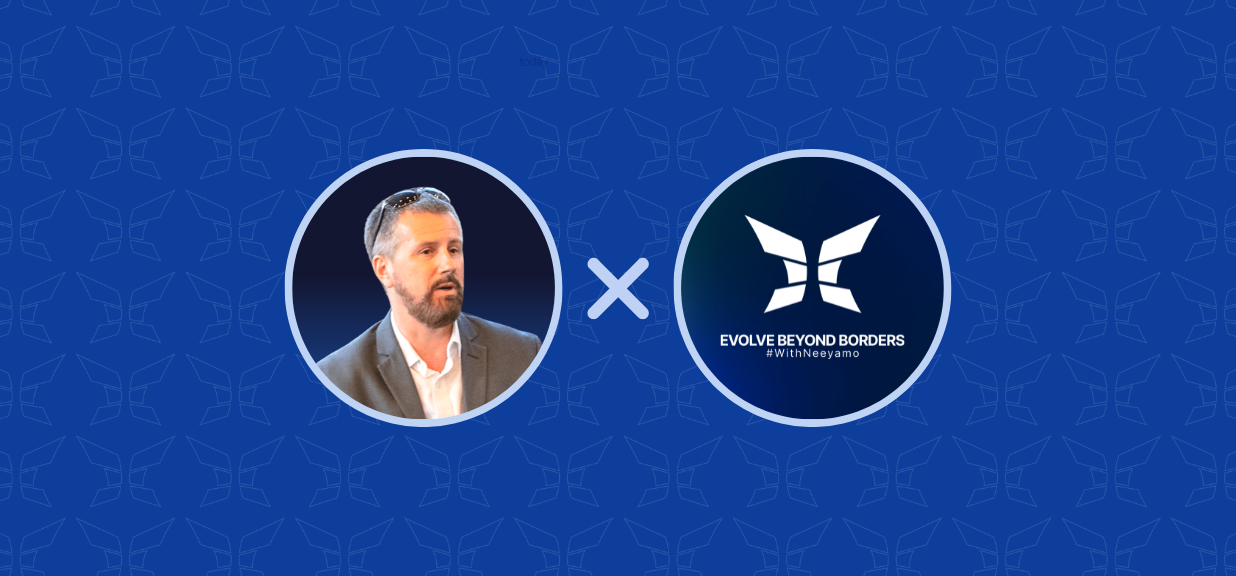 Global expansion has become a necessity for companies that require a qualified workforce. However, hiring internationally is more complex than it seems. It is made even more challenging by taxes, pay, local law compliance, and other legal requirements.
Employer of Record (EOR) services have stepped in to make international hiring easier for businesses. The global EOR market size was valued at USD 1277.18 million in 2021.
However, even providing a seamless EOR experience comes with its own hurdles. At Evolve Beyond Borders 2023, we will help answer two crucial questions: why global work? And how global payroll?
And to provide deeper insights on EOR, its importance in handling a global workforce, and its impact on workforce management, joining us is Brent Skinner, co-founder, director, and principal analyst at 3Sixty Insights.
Here is a sneak peek into Brent's mind and what you can expect to gather from his session:
What are the upcoming trends you are expecting in EOR in the near future?
Despite conflicting reports of global economic slowdowns, competition in the EOR market will intensify as work-from-home (WFH) continues to morph into work-from-anywhere (WFA). Because this trend is inextricably linked to the ever-expanding and decades-old "war for talent," it will eventually rival more conventional, more straightforward global expansion as the main driver behind employers' decision to engage with an EOR. With demand increasing, and the type of demand evolving and diversifying, more employers will seek out and learn about EORs—and they'll increasingly do so of their own volition.
How does EOR ease talent acquisition concerns amidst a rapidly evolving work environment?
As they look to capitalize on WFA by "hiring from anywhere," employers can expect their efforts to benefit from the speed and agility that EORs provide them in this regard. For one, compliance with the wildly varying global regulatory landscape can be expensive and highly risky to address in-house (and even pricier to ignore). So it's no mystery why EORs have earned their reputation as the needed answer in this regard. But their value to talent acquisition goes beyond compliance.
A well-established vendor, such as Neeyamo, has the worldwide infrastructure of intelligent software and people to venture seamlessly into the EOR space to combine the human touch with a failsafe technological experience, all in support of the all-important employee experience. This is especially essential for organizations rapidly expanding into new global regions as they strive to preserve and strengthen their employer brands (of which talent acquisition has always been the "tip of the spear").
ALSO READ | Borderless Talent Acquisition: The Why and How?
Why do you think EOR has gained prominence rapidly?
EORs have been around in earnest for over ten years, but we have the worldwide pandemic largely to thank for their recent and rapid prominence over a relatively short period. Why exactly did this happen? It's an oft-told story by now, but COVID-19 significantly accelerated several trends custom-made for EOR and has already been underway for years in the world of work.
What is the biggest flaw in EOR that needs to be addressed?
The biggest flaw has always been technology. Therefore, most EORs have relied on the so-named "aggregate subcontractor" delivery model wherein the EOR vendor funnels an array of subcontracting providers' technological functionality into a user-facing portal. This portal may be user-friendly, but customers should not forget that their EOR is juggling a lot of non-native technology behind the scenes to make it all work.
Going a long way to mitigate and even eliminate this glaring absence of technology native to EORs is Neeyamo's expansion into EOR—i.e., with its "global payroll hyperloop." Beyond this, a perennial shortcoming among EORs has been their relative inattention to the services and human side of the business model compared to their laser focus on compliance. I believe EORs should bake vital high-touch services into their offerings (or charge at discount prices compared to their competition).
What can the audience expect from your session?
When considering where we are in terms of EOR, I like to apply the Innovation Adoption Lifecycle Curve, which depicts how early—or late—people or organizations are apt to want a product or service. According to the Innovation Adoption Lifecycle Curve, innovators and Early Adopters decide yes quickly. An Early Majority decides later, before the Late Majority. The laggards decide last.
But here's a twist: each of these groups figures out why they need an EOR before moving to investigate how they might become an EOR's client. The why behind the need involves awareness, and attendees of this session will raise their understanding of what an EOR is: a partner that can help them stand up a presence quickly in any country they need to attract and employ the best talent anywhere globally.
Be a part of a 20,000+ global audience from 160 countries on January 19 and 20 and gain insights into the rapidly evolving global work landscape.
ALSO READ | Speaker Spotlight: Max van der Klis-Busink on Global Payroll, then and now.
About the speaker
Brent is the co-founder, director, and principal analyst at 3Sixty Insights. Quoted in The Wall Street Journal, Brent Skinner is an accomplished subject matter expert who has worked in many swim lanes of the technology sector for human capital management (HCM)—as a journalist and editor, an industry analyst, and an advisor to executives and external stakeholders alike at prominent vendors in this market space. Brent knows how and where HCM technology can and should provide value. He appreciates the profession's long-running push to elevate the role of HR within the organization and shares the sentiment behind this effort. He understands the competitive landscape in HCM technology and how vendors sell it, market it, and keep their clients successful.
About Neeyamo
Neeyamo is a leading technology-enabled global payroll and EOR solutions provider for multinational and micro-multinational corporations worldwide. With an extensive team of professionals serving clients across 160+ countries, Neeyamo leverages its unique service-based model and functionality-rich, next-generation HR & payroll products portfolio to help organizations enable agile and scalable business.
To know more, reach out to our experts at irene.jones@neeyamo.com. 
From the desk of Neeyamo's editorial team.
Stay informed with latest updates
If you're curious and have a thirst for knowledge pertaining to the HR, payroll, and EOR universe, don't miss out on subscribing to our resources.