Neeyamo Announces the Launch of NeeyamoWorks, Its Technology and Innovation Wing, and Appoints Yegnaswamy Yegnanarayanan as Its CEO
Image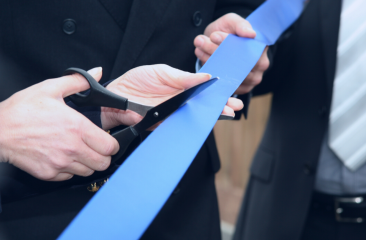 California, USA - 2 Nov, 2018  
Neeyamo is elated to announce the launch of NeeyamoWorks, its technology and innovation wing, and the appointment of Yegnaswamy Yegnanarayanan (YY) as the Chief Executive Officer of NeeyamoWorks. 
Neeyamo is committed to addressing the white spaces in the HR technology and service delivery landscape amongst multinational organizations with long-tail presence. The anatomy of long-tail is characterized by a catastrophic combination of low employee headcount and fragmented technologies scattered across the long tail of countries. NeeyamoWorks, with its portfolio of next-generation technology products, will strongly complement the services provided by Neeyamo to address the Payroll and HR needs of multinational organizations. 
Ashok Bildikar, Chairman of the Board, said, "NeeyamoWorks will redefine what technology can do to support employees in the long-tail regions of MNCs. A pioneer and a global leader in providing long-tail HR services, Neeyamo is launching NeeyamoWorks to build a portfolio of future-ready HR products. This will allow us to holistically support long-tail HR and technology needs of our clients." He further added, "We are delighted to have YY as the CEO of NeeyamoWorks. Having come from the gaming industry and with experience in working with cutting-edge technologies, I strongly believe he will sharpen and execute Neeyamo's strategic vision by future-proofing our global HR technology solutions." 
YY joins Neeyamo from HCL where he was heading the Gaming & Entertainment business. Prior to HCL, he was responsible for nurturing the Gaming and Hospitality vertical at Infosys. He has over two decades of global experience in the information technology industry with a strong track record of building transformative businesses. He has helped define the digital journey for several leading media, entertainment and hospitality chains across the globe. 
Commenting on his appointment, YY said, "As a user, I have been closely observing the application of technology in the HR space. I strongly believe that there is a huge potential for technology led transformation in the world of HR. I am excited to be a part of this incredible team at NeeyamoWorks, and I look forward to leading the company through its next phase of evolution, innovation and spur exponential growth in the global HR ecosystem." 
About Neeyamo 
With more than 1,500 professionals specializing in delivering Global Payroll, Background Verification, and HR services across more than 185 countries, Neeyamo is one of the world's foremost providers of platform-enabled HRO services for multinationals with operations spread across a long-tail of countries. Neeyamo has also partnered with leading HR cloud solutions to help communicate maximum value to its customers. Its service lines cover the entire pre-hire to post-retire employee life cycle. To learn more, visit www.neeyamo.com.