Blog
Country Spotlight: Employer of Record in Belgium
Image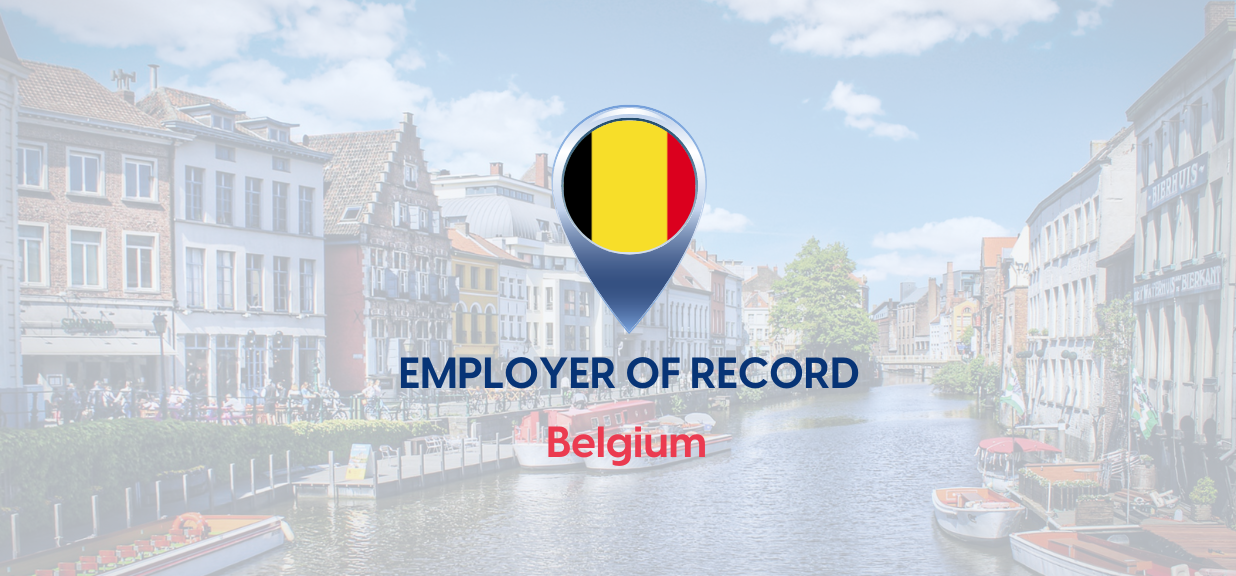 Warning: The following first few statements might induce hunger pangs. Readers with a passion for food are requested to proceed with caution. 
Guess what's better than these delights: 
French Fries. 
Mussels. 
Waffles. 
Chocolates. 
Cheese. 
Beer.  
Going by the title and the country's reputation, you might have already guessed it - the chance to consume all these local delicacies in Belgium. 
Aside from these scrumptious meals, Belgium is also famous for a ton of other things, including the national football team, who topped the FIFA rankings for four consecutive years from 2018 to 2021. 
You may also like: Global Guide: Belgium 
Belgium is a front-runner in analyzing the global business landscape and making smart, agile decisions. Their implementation of the 4-day work rule is a testament to just that. Since November 2022, both blue-collared and white-collared workers in Belgium have the right to request and switch to 4-day work week. 
Now knowing all this, one could perhaps say that it would be a huge mistake to underestimate the country just because of its small size. Because even with an area of 30,528 km2, it has a lot to offer. Especially in terms of opportunities, Belgium's job market can prove to be quite competitive. 
Tip: People who can speak at least one of the official languages of Belgium (French, German, Dutch, Flemish) are more likely to be employed with the companies there. 
Here are some other things to keep in mind when exploring employment options in Belgium: 
Hiring in Belgium 
Companies need to educate themselves on the basics of hiring in a country. Given the complexity associated with recruiting in Belgium, paying attention to the details becomes all the more important. 
For starting, employees are classified into two categories: European Economic Area (EEA) Citizens and Non-EEA Citizens.
EEA Citizens 
Citizens of any EEA country can work freely without a work permit. 
Non-EEA Citizens
Non-EEA Citizens must be in possession of a different permit (single permit) that includes both residence and work permits. But only a few types of employment workers are liable to receive this; hence it is difficult to gain access to it. 
Furthermore, employment is also done based on which region employees work in since Belgium is split into three areas: the Flemish Region, the Brussels-Capital Region, and the Walloon Region. 
WATCH: Country Spotlight: Belgium
Employment Contracts in Belgium
As per the Belgian Act of 3 July 1978, there is a distinction in contracts between blue-collar workers and white-collar workers.
Aside from that, Belgium also recognizes four categories of employment contracts:
Open-ended contract: Also known as the permanent contract, this is assigned to employees employed with a company for a certain amount of time with no exact date. 
Fixed-term contract: Employees are hired for a particular time period, post which the employment contract is terminated. 
Specific assignment contract: As the name suggests, workers are hired and work till the completion of a particular task post which their contract ends. 
Replacement contract: Under this contract, an employee is hired to replace another employee who might be absent for reasons like parental leave, etc. 
Probation and Notice Period
The duration of the notice period varies depending on the type of employment, but generally, depending on the length of service, employees are expected to serve a notice period of that particular length of time.    
| | |
| --- | --- |
|  Length of Service  | Notice Period Duration |
| Less than 3 months of employment  | 2 weeks' notice  |
| 3-6 months of employment  | 4 weeks' notice |
| 6-9 months of employment  | 6 weeks' notice  |
| 9-12 months of employment  | 7 weeks' notice   |
| 12-15 months of employment  | 8 weeks' notice   |
| 15-18 months of employment | 9 weeks' notice  |
| 18-21 months of employment  | 10 weeks' notice   |
| 21-24 months of employment | 11 weeks' notice   |
| 24-36 weeks of employment  | 12 weeks' notice |
| 36-48 months of employment  | 13 weeks' notice   |
| 48-60 months of employment  | 15 weeks' notice   |
| 60 months-19 years of employment  | 60 weeks' notice + 3 weeks for every year exceeding 5 years |
| 20-21 years of employment | 62 weeks' notice + 1 week for every year of employment |
Incapacity to work: If the notice period is provided when the employee is incapacitated to work, then the employer may immediately terminate the contract upon indemnity payment in lieu of notice corresponding to the remaining notice period.
Now, what could this mean for your business?
When expanding globally, companies face a great deal of challenges. Some of these include cultural differences, understanding local regulatory and compliance requirements, management, and timely payment through global currencies, etc.
Moreover, there is a popular misconception doing the rounds that insist on having a physical entity present in a particular country for its true success. This could not be further from the truth.
You may also like: Debunking 6 Major EOR Myths
A business must have a smart strategy in place with defined goals and the right metrics for measuring its result. Because when it comes to expanding globally, companies are resorting to implementing an Employer of Record (EOR) to extend their product and talent portfolio.
Neeyamo's Global Work has a technology-first approach that seamlessly onboard remote and international employees and saves time on HR admin activities.
Know more about how this could accommodate your short-term and long-term engagements by talking to an expert here.
From the desk of Neeyamo's editorial team.
Stay informed with latest updates
If you're curious and have a thirst for knowledge pertaining to the HR, payroll, and EOR universe, don't miss out on subscribing to our resources.